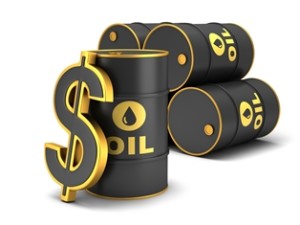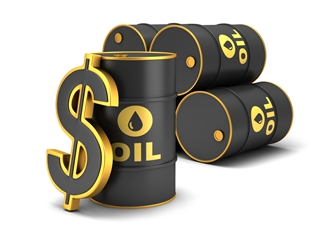 Crude prices firmed on Wednesday supported by expectations of a fall in U.S. inventories and the continued outage of the North Sea Forties pipeline system.
Brent crude futures, the international benchmark for oil prices, were up 29 cents at $64.09 a barrel by 1438 GMT.
U.S. West Texas Intermediate (WTI) crude futures were 26 cents higher at $57.82 a barrel.
The American Petroleum Institute (API) said on Tuesday that U.S. crude inventories fell by 5.2 million barrels in the week to Dec. 15 to 438.7 million.
Official U.S. government data from the Energy Information Administration (EIA) is due later on Wednesday.
"The API is the reason why the energy complex is slightly up this morning," said Tamas Varga, analyst with PVM Oil Associates.
Oil prices have also been supported by the continuing outage of Britain's Forties pipeline in the North Sea, which delivers crude underpinning Brent futures.
Operator Ineos said repairs to the pipeline were under way on Wednesday after a crack was found that closed the pipeline on Dec. 11.
Ineos has a timescale of two to four weeks for the repairs starting from Dec. 11.
Goldman Sachs said on Wednesday that it expects global oil inventories will have rebalanced by mid-2018, "leading to a gradual exit from the cuts and increases in OPEC and Russia production through second half 2018".
The bank added that a ramp-up in OPEC production and rising non-OPEC output "will leave risks skewed to lower prices" in the second half of next year.
OPEC and 10 other producers led by Russia last month extended an agreement to cut oil production by 1.8 million bpd until the end of next year.
The alliance is targeting the elimination of an oil glut to bring inventories in the developed world back to the five-year moving average.
Traders said rising U.S. crude production, which has soared by 16 percent since mid-2016 to 9.8 million bpd, was capping prices.
"Expectations of higher U.S. shale production into January hamstrung crude's price increase," said Jeffrey Halley, Senior Market Analyst at futures brokerage Oanda in Singapore.
Most analysts expect U.S. output to break through 10 million bpd soon, which would be a new record and take it to levels on a par with top exporter Saudi Arabia and close to top producer Russia, which pumps around 11 million bpd.
Agency Report