Managing Director of Nigerian Ports Authority (NPA), Hadiza Bala Usman on Thursday commissioned an upgraded emergency clinic at the Lagos Port Complex, Apapa.
Usman said that although the facility had been in existence for years, NPA decided to initiate an upgrade to make it ready for 24-hour emergency services in response to the Executive Order recently issued recently by Acting President, Yemi Osinbajo.
"As far as we are concerned, in implementing the Executive Order, especially the 24-hour port operations in Apapa port, we need to ensure that all emergency and all rapid response services are made available.
"I am happy that this effort we put in place had come to completion and we can now assure all our stakeholders that adequate attention is paid to their health challenges in the port within the 24-hour operation," she said.
Usman appealed to port users at the port to make effective use of the facility.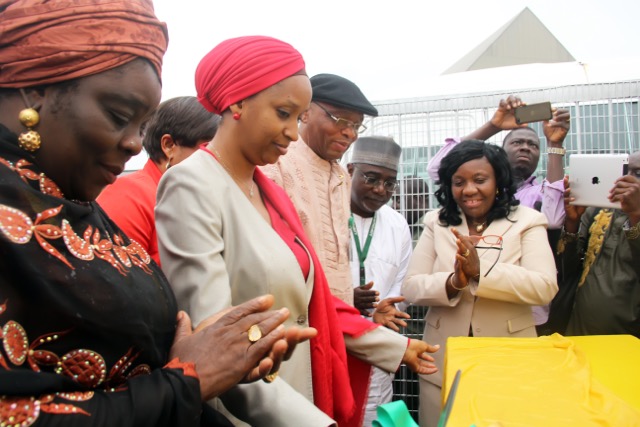 "The provision of the clinic is opened in line with our commitment to providing corporate social responsibility to the entire port community.
"I want to further use this opportunity to thank the staff of Lagos Port Complex, the staff of the medical department for their commitment to excellence as I urge them not to relent in the good work now that the 24-hour port operations are in place and also for the 24-hour medical services," Usman added.
Earlier in his welcome address, the General Manager, NPA Western Ports, Abiodun Gbadamosi said, "We have had a number of incidents in the past which has required taking some casualties as far as Ikeja. It could take an hour or two and within those periods is difference between life and death.
"So, it is a good start that the entire port community again welcomes the flagging off and commissioning of this particular facility by the Managing Director."
Copyright 2017 Ships & Ports Ltd. Permission to use quotations from this article is granted subject to appropriate credit given to www.shipsandports.com.ng as the source.