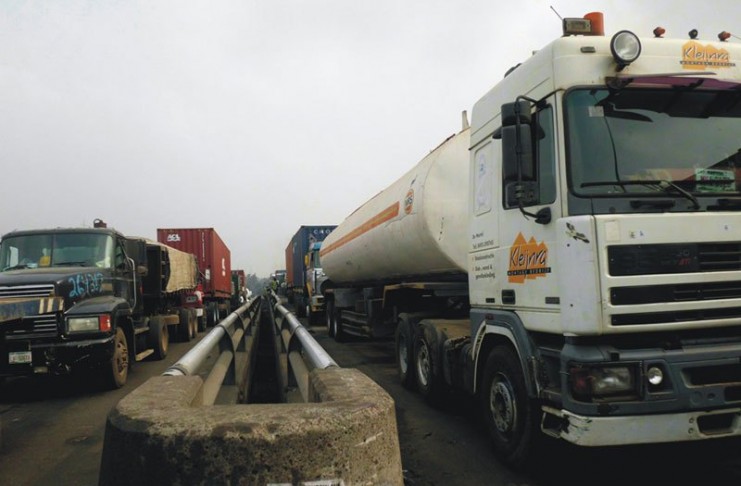 The Nigerian Ports Authority (NPA) says after consultations with major stakeholders, it has taken steps to ease the perennial gridlock in the Apapa area of Lagos. 
A statement signed by NPA General Manager, Corporate and Strategic Corporation, Abdullahi Goje, on Friday said with effect from November 23, 2017, all shipping companies must house their empty trucks at their holding bays outside of the port location pending the time for vessel loading.
The statement also said trucks called up to access the port must maintain a single lane profile as designated by the new traffic management and enforcement team, comprising the Police, Federal Road Safety Corps (FRSC), Lagos State Transport Management Agency (LASTMA), the Nigerian Navy, the National Civil and Security Defence Corps (NSCDC) and NPA security officials. 
"Tramping trucks milling around in search of customers within the port area will be impounded by the inter-agency traffic management and enforcement team and dealt with in accordance with the law.
"The Authority, as part of its commitment to the decongestion of traffic in the Apapa area, will advertise for the licensing of trailer parks as a way of creating holding bay facilities for truckers.
"In addition, the NPA will deploy an effective call-up system which will link the port gate with the trailer parks facility and as such, trucks will only be called up at the appropriate time.
"The Authority reiterates its commitment to the Federal Government policy on ease of doing business and will employ every legal means to ensure that there is sanity on the roads leading to the ports," the statement added.