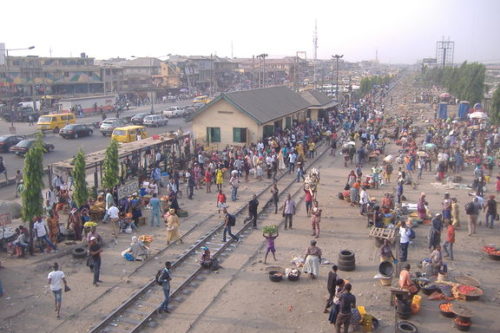 The Lagos District Manager (RDM), Nigerian Railway Corporation (NRC) Jerry Oche, has said it is against the law to sit or trade beside the railway line, either begging for alms or for any other reason.
Oche gave the warning while reacting to the death of an unidentified beggar who was crushed to death by a passenger train near the Mushin railway station on Monday morning.
The late beggar was one of the six beggars that sat in a row near the railway line at the Mushin Railway corridor.
Oche said, "Anybody who has no business entering the train should not be on the rail corridor, because it is very dangerous.
"It's like a suicide mission seeing a train approaching and you are still sitting down on the track."