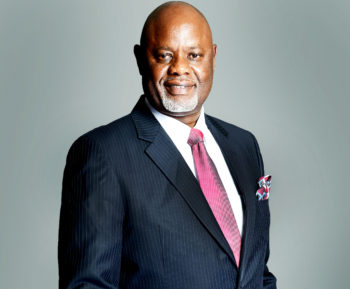 Engr. Greg Ogbeifun has been reelected President, Ship Owners' Association of Nigeria (SOAN). Ogbeifun was reelected unopposed by members of the association for another term of two years.
Also reelected alongside Ogbeifun was Mkgeorge Onyung as Vice President who defeated Alfred Okoigon 9 votes to 8.
The election which was witnessed by some officials of the Nigerian Maritime Administration and Safety Agency (NIMASA) led by the Head, Maritime Safety and Seafarers Standard, Sunday Umuren also saw Eno William elected Financial Secretary/Treasurer.
Speaking shortly after the election which held in Lagos yesterday, Ogbeifun promised that the association under his watch in the next two years will drive the collaboration with the Nigerian National Petroleum Corporation (NNPC) for the actualization of a Nigerian crude tanker fleet.
This according to him will help create the platform to train cadets in international trade adding that the association will also provide its vessels to train cadets in collaboration with NIMASA and the Maritime Academy of Nigeria (MAN), Oron.
Ogbeifun said SOAN will also engage NIMASA on the need to disburse the Cabotage vessel Financing Fund (CVFF) for indigenous shipowners' to grow their fleet.
"We are going to drive the actualization of the crude tanker fleet vigorously for the benefit of our nation because that will begin to create the platform the country is looking for to train our cadets in the international trade.
"NIMASA on their own cannot act on that fund; they need people who need it for them to be able to release the fund. Almost all our members have contributed to that fund and we think they deserve to be given an opportunity to grow our fleet with that fund. That is going to be our number one assignment for this new executive.
"We are going to continue with the cadetship scheme because without the cadets, there will be no ships and there will be no future of our maritime sector. We are going to articulate a strategy of bringing all our vessels to be available for the training of cadets and working with NIMASA and MAN Oron and other maritime institutions," he said.
While calling for a review of the Cabotage act, Ogbeifun reiterated the need for NIMASA to help indigenous ship owners grow capacity in the industry.
On the challenges confronting members, Ogbeifun identified lack of finance to grow their fleet and dearth of skilled and certificated seafarers as a major challenge.
"Most times we compete with foreign vessel owners for tenders and these people have very access to cheap fund for the tenders and when we contest against them with the type of interest rate we pay for our funds, then the playing field is not level at all.
"Another challenge is the multiple taxes we are made to pay in foreign currencies. Instead of different people working on board our ships asking for different pays, we think the relevant agency can have a single window that captures all the taxes levies. The aspect of paying for these dues in dollars when we are in Nigeria is a very contentious one and we would like that reverse to make it easy for us to comply," he said.
Leader of the NIMASA team, Umoren while assuring SOAN of the agency's support and partnership said the challenges highlighted would be tabled before the agency's management for further action.
Copyright 2016 Ships & Ports Ltd. Permission to use quotations from this article is granted subject to appropriate credit given to www.shipsandports.com.ng as the source.