It is certain that life has its ups and downs. A common myth however is that happiness is based on the quantity of these ups and downs. Not so for Marine Engineer Greg Ogbeifun. While the iconic ship owner and consummate businessman will not dispute that good things and bad things happen to everyone, he insists that the vicissitudes of life do not determine his happiness. He appears to belong to the class of those rare individuals who find happiness from within. He also appears to have mastered the art of managing the many challenges of life and living with ease and equanimity. In this exclusive interview with SHIPS & PORTS' Shulammite 'Foyeku as part of events marking his 70th birthday, the Founder and Chairman, Starzs Investment Company Limited and Starzs Marine and Engineering Limited and founding President of the Shipowners Association of Nigeria (SOAN), speaks on growing up, starting his own shipping business and the challenges of being a leader in the Nigerian maritime industry.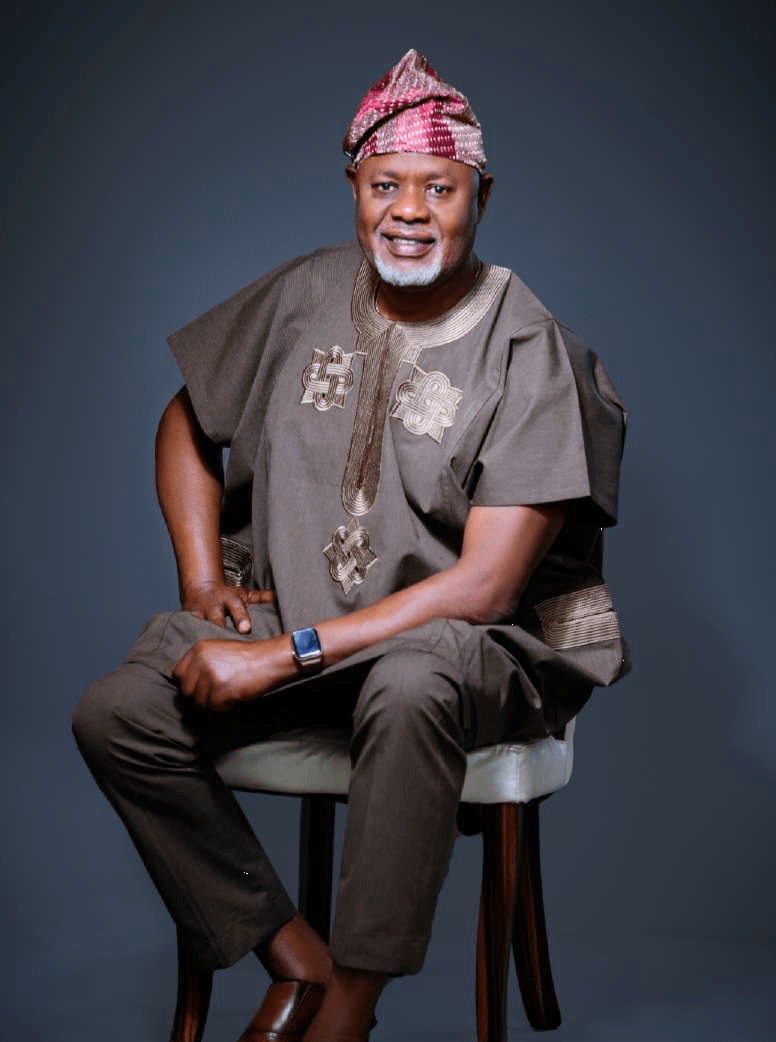 At 70 you still look young and fit. What is the secret?
The secret is one; the grace of God and two; I am a contented person. I never worry about anything because your state of mind has direct and indirect effects on your health. I am blessed with lovely children and I am blessed with a loving wife who understands the needs of a husband at my age in terms of care, attention, ensuring all the domestic issues are taken care of and she takes personal interest in what I eat. I don't eat anything that crosses my path. I am careful about what I ingest into my system. She also chooses what I wear and she dresses me up. In fact, she pays meticulous attention to everything that has to do with me.
All these put together help me to live well and healthy. I pay a lot of attention to my body as a person. I read up a lot to understand how my body functions and what is out there to help me keep things under control. I love to dance. I move my body at every chance I have to music. In church, I dance in the presence of the Lord and that is an indirect way of making your body function at ease. I do take a walk around but at the end of the day, it is still the grace of God because you could do all of that and still have a failure of your system but in my own case, I am just blessed that God has been on my side.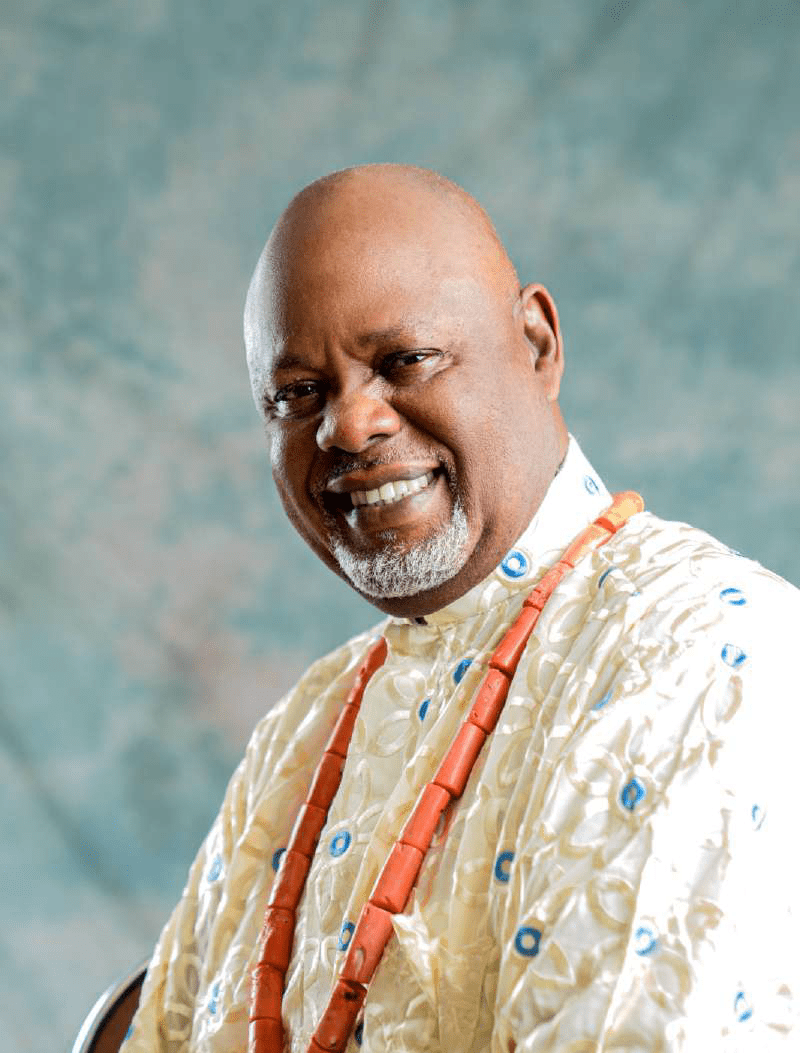 How was it growing up?
I have actually completed my autobiography where I detailed my background and family life. The book will be launched in a few weeks time.
How did you start your company Starzs Investment Company Limited and how has the journey been so far? 
The title of my book is Never Always Easy: My Voyage From Obscurity, so your question aligns with the title of my book. In fact, it has never been easy. I started my company with N100 on July 1, 1986 and to the glory of God, everything you see around me in terms of enterprise was born from that unbelievably difficult task.
At an early age from a relatively struggling and humble background, I realized that I needed to do something to ensure my future does not remain at the same condition as my birth. Education obviously was the first thing my parents made available and somehow I realized that at that early age, if I took my education seriously, it would take me out of the struggle – I wouldn't say poor background – in the circumstance of my birth so I took my education seriously and that obviously cumulated in me benefiting from opportunities that the system had out there for pupils who took their academics seriously. From class three in secondary school, I had a scholarship from the then Edo Local Government which helped me finish my secondary school. I had a scholarship from the Spanish British principal of my school to sit for the Higher School Certificate (HSC) which is now the equivalent of 'A' Levels. It was in the course of doing the HSC that I got a Shell scholarship in 1972 (then it was known as Shell BP Nigeria), to be trained by Shell Tankers as a Marine Engineer in the United Kingdom and that was how I got into the maritime domain. The details are captured in my soon to be released autobiography.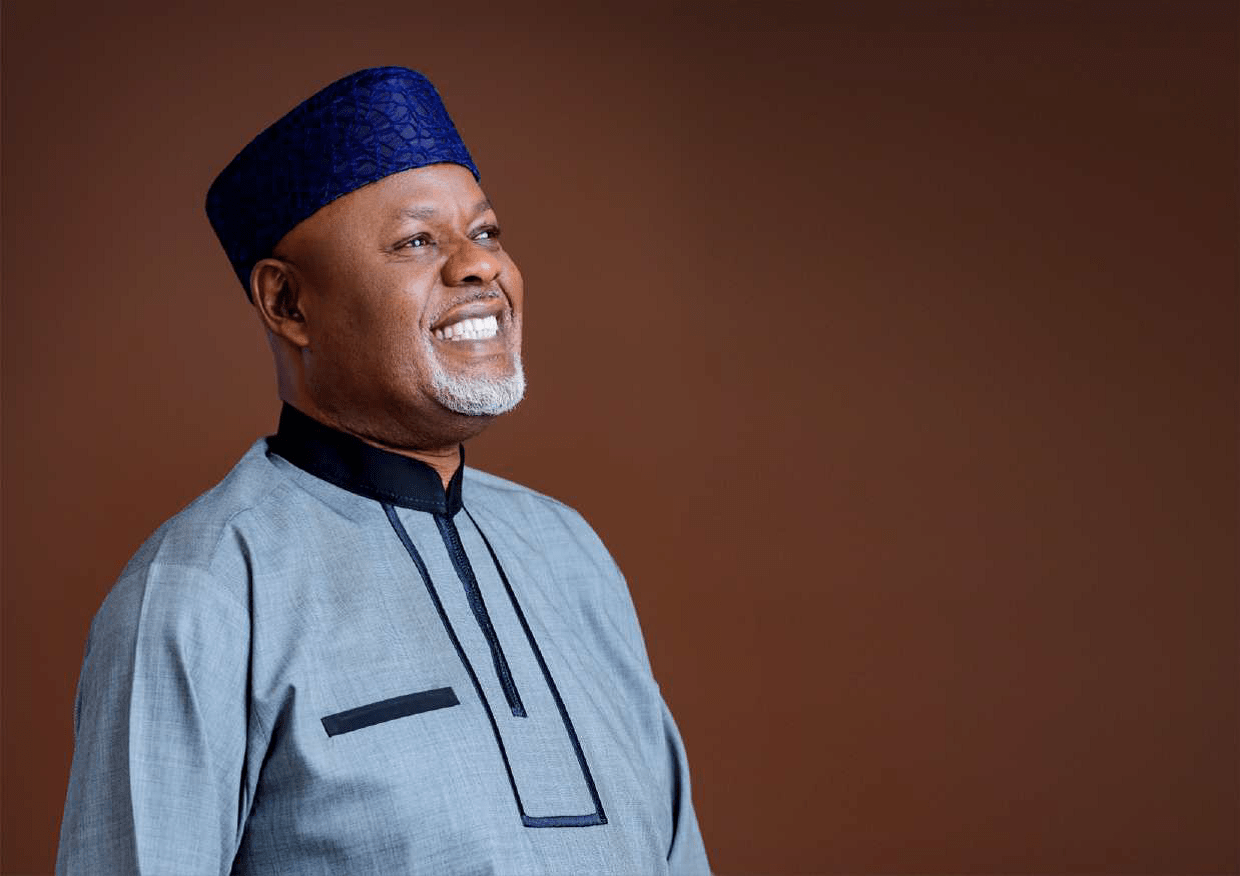 I did my cadetship in Plymouth then went to sea for one year on Shell Tankers ships, sailing worldwide and after that I returned to college in Liverpool in1975 for stage three of my cadetship for a year at the end of which I passed and became a junior engineer, sailing back on Shell Tankers ships until I got my Second Class Certificate of Competency Steam and Shell Nigeria wanted me back. The intention was for me to come back, work for two to three years and return to Shell Tankers UK for my Chief's ticket. And they had always desired that we got our combined First Class but at the time Shell Nigeria wanted me back, there was a general downturn in the maritime industry courtesy of the crash in oil prices resulting in Shell Tankers UK downsizing and reducing their fleet.
I engaged Shell Nigeria and told them that if I returned to Nigeria with what was happening in the UK, it was unlikely that I would be able to return to the UK to complete my Chief's because of what was happening and I negotiated with them and said if they gave me one year, I would be able to do my sea time to be able to sit for my First Class Certificate of Competency (Steam and Motor).
After much talk to and fro, Shell Nigeria was also feeling the pinch of the industry realities then and they said if I did not return, I would no longer be their scholar. So at that point, I chose to take my destiny in my hands and went back to the UK; no longer a Shell scholar and I got a job in Kuwait as a Third Engineer with my Second Class Certificate. There was a company called Arab Maritime Petroleum Transport Company that was owned by the seven Arab countries and they had five Ultra Large Crude Carriers (ULCC) ranging from 300,000 tons deadweight to 500,000 tons deadweight. They had five of them steam ships and the other five were motor ships. I negotiated with the management of the company to allow me to do sea time on both types of vessels to be able to get my sea time requirement to be eligible to go to college, prepare and do my First Class combine examination. In those days, it was a rare feat and they agreed.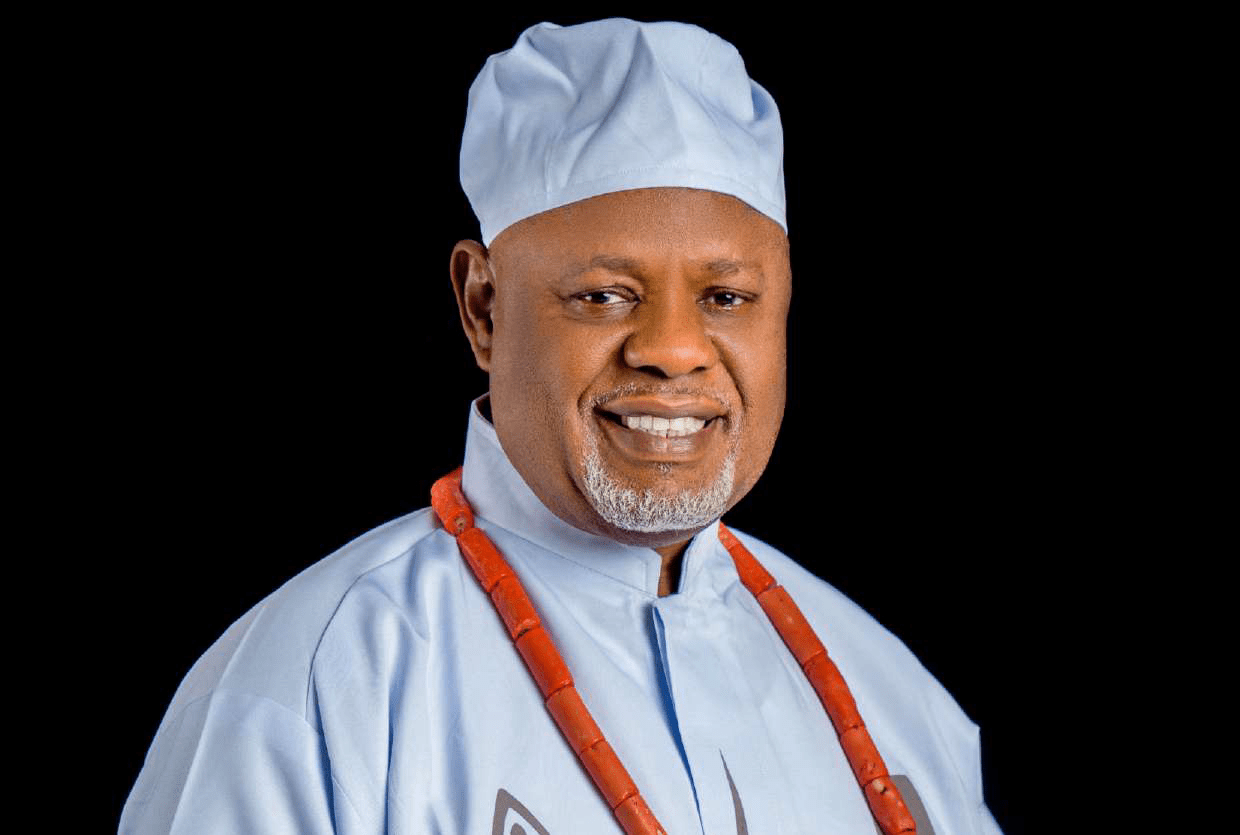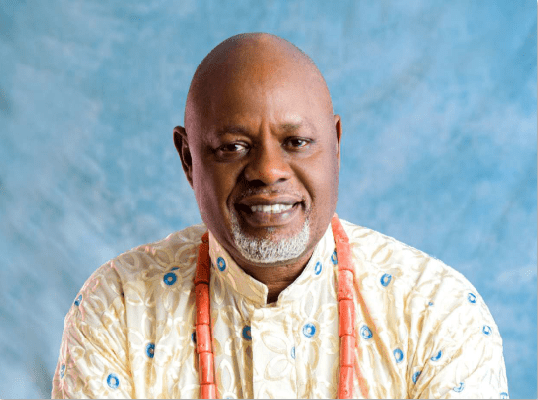 I also said to them that I would not like to go on leave so that I could do straight sea time on each of the types of ships and acquire my 18 months sea time and they agreed. So I accrued my leave and what I did then was to take the syllabus for the First Class combined course with relevant books with me to sea. And for all those months I was on those ships, I spent time studying because at this time I was paying my bills and I was responsible for myself. Going to college meant I had to also take care of the entire financial requirement including my school fees.
By the time I finished my sea time, I went to College of Technology ostensibly to spend six months preparing for my combined examination. When I got to college, I found out that within the first two weeks, what we were taught was so elementary compared to the amount of academic work I had done on my own while I was at sea. So I decided to give the examination a shot without completing the college work.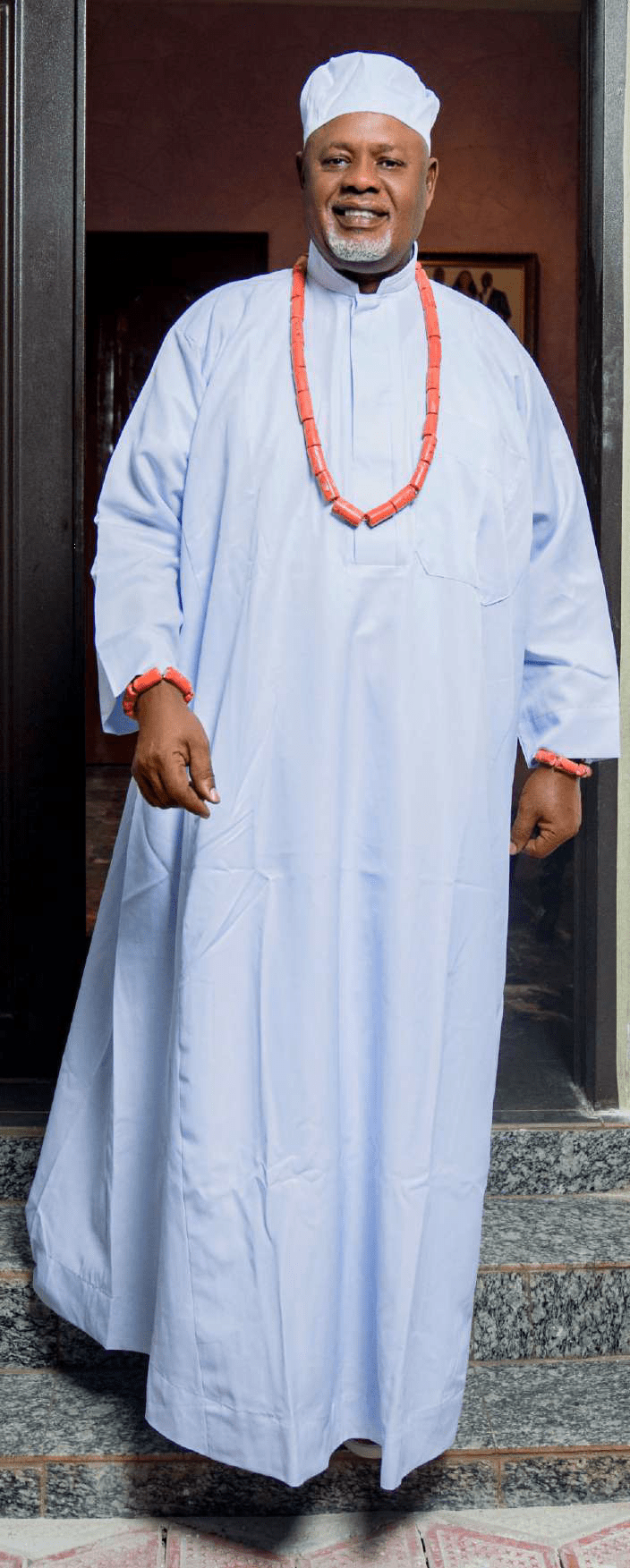 I stayed in college for two months and then put in for the exam and went to Liverpool to write the exam and to the glory of God; I was the only one that passed the exam in Liverpool. In those days, we did written exam, which would be marked and then we were invited to face a panel from the Department of Trade to defend our papers. It was at that panel oral interview that they would tell you if you passed or failed the whole exam. So that panel kept me for an hour and before they knew it, it was like I was the one giving them a lecture because most of them had left school; usually old seafarers and they wanted to know more about these giant ships I sailed on, the systems, modern technology and things like that. So it was a sweet interactive session we had. Before we all realized it, the Chairman then said, "Greg, while we'll not let you go yet, we would like to inform you that you have passed your First Class combine certificate but we want you to stay and tell us more about the industry." That was how on that faithful Thursday, I stepped out of that hall with my First Class Certificate of Competency, Steam and Motor.
This happened approximately 18 months after I left Shell. I went back home in Liverpool because at that time I had gotten my house in Liverpool and with my friends, my girlfriend we painted the town of Liverpool red. So by Monday morning, I was just nursing a serious hangover from all the booze over the weekend when around 10 a.m. my bedside telephone rang, I picked up the phone and the voice on the phone was that of the Shell Tankers Personnel Manager and he said, "Mr. Ogbeifun, we would like to congratulate you on successfully obtaining your First Class certificate. We are very proud of your achievements but we also want to inform you that Shell Nigeria is willing to have you come back home and they are willing to ship your things."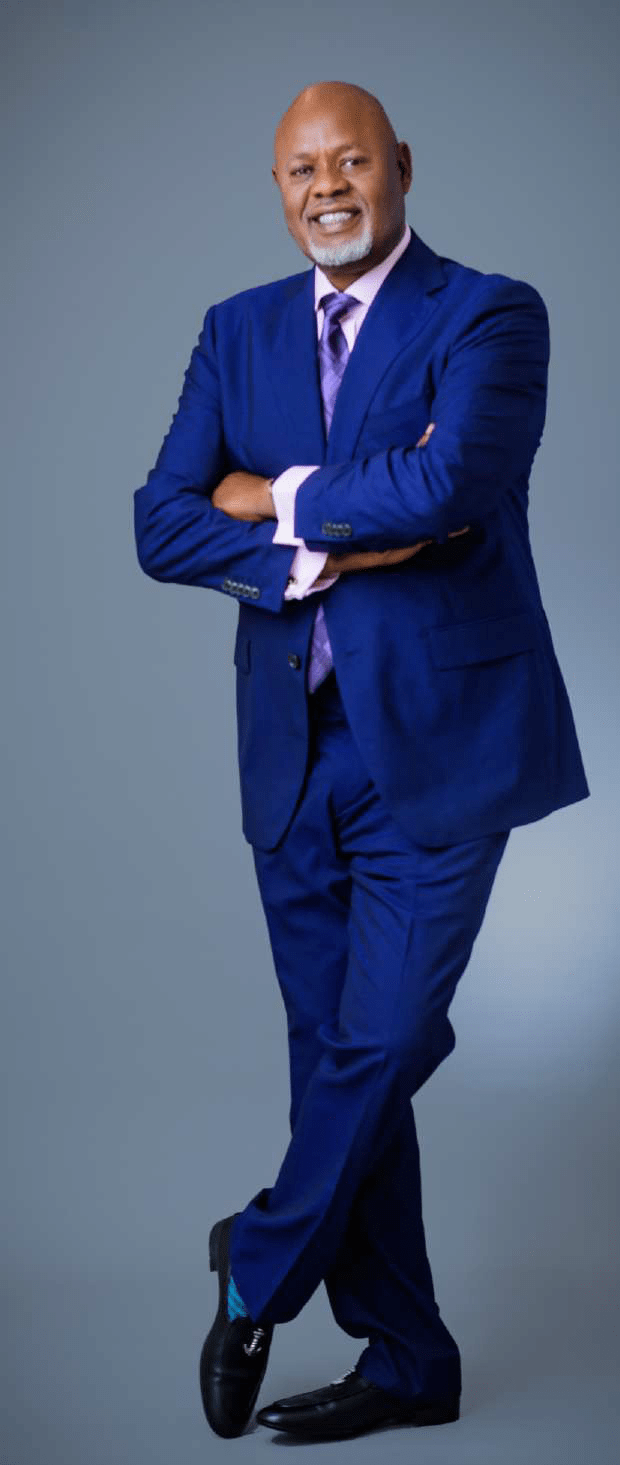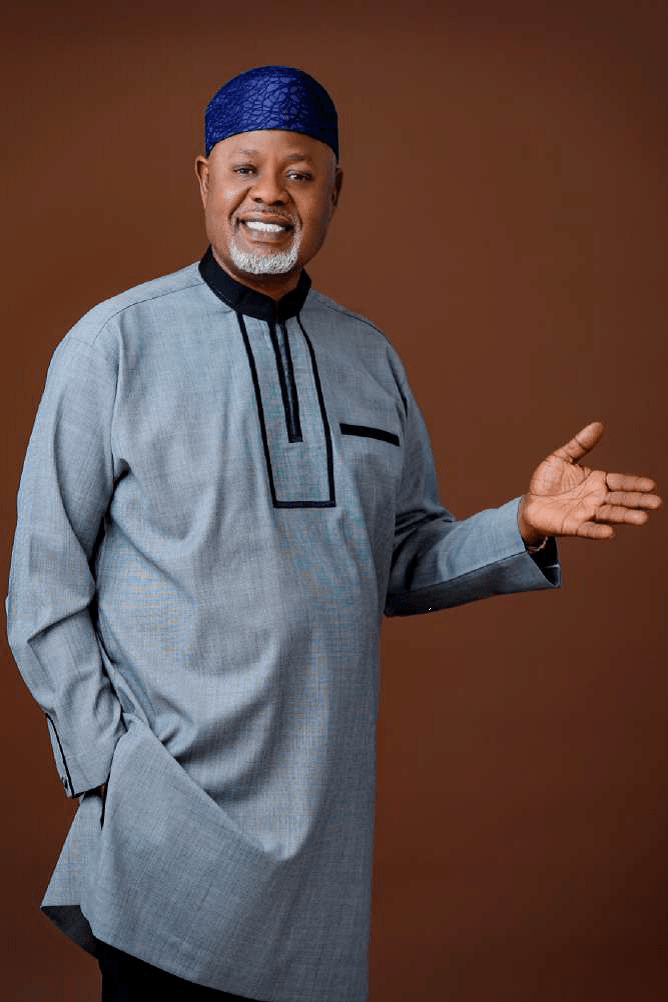 I was jolted out of my state of hangover because I didn't realize that Shell had been tracking everything I was doing from the day I left them up to the point when they knew I passed my exams. I didn't know how they did that. So that woke me up quickly and I cleared my head and said, wait a minute, you mean Shell Nigeria wants me back? I said okay but I had a job in Kuwait. I had accumulated so much leave, so I had time to go to Nigeria but the condition for me to go was that I needed a return ticket from Shell so that I could come over and discuss with them and see what they were offering to ensure that it was what I want and that was commensurate with my achievements.
So that was how they sent me the return ticket back to Nigeria, met with them and they took me to Bonny to look at the job that was being done by an expatriate for over ten years – an offshore maintenance supervisor and I asked why the expatriate had been on the job for that long. They said because the job was very specialized and marine maintenance was a good starting point. I said fine, for an expatriate who was out to look for money you could do that but for a Nigerian; I would like to come into the system, pay my dues and have the opportunity to spirally move up the ladder because I wouldn't want to be stuck there for 15 years because my contemporaries who would come in to the same Shell in different departments would have the opportunity to move round and gradually rise up. So that became a deadlock and we began to negotiate and discuss that when one of the Nigerian top managers said, "Well, Greg cannot dictate to us on the job."
The expatriates asked for my recommendation on how to attract highly trained Nigerians to Shell. I advised them to incorporate that job in a different department like the production department, so that we could move around within the production department and gradually rise up over time. But the job was just an isolated job, more or less a dead end job. You would not get any Nigerian who was worth his onions and knows what he was doing to want to be locked in there for the rest of his life. So this top Nigerian said, "Oh well, if he is not going to take the job, then we don't have any other job for him." And that was how we shook hands and I went back to Kuwait and continued with my job until 1983.
It is interesting because I was on this big ultra large tanker, a 500,000-ton tanker. The ship was so large we used bicycles from the staff accommodation to get to the bow of the vessel. It had a tennis court and a swimming pool. That was how big the ship was. The ship used to sail to the Arab countries – Iran, Iraq, Kuwait, UAE, Oman and Qatar because we were trading around all those places, and loaded crude to export to different parts of the world. When we sailed into the loading port in the Arab world, we are usually piloted by tug boats, offshore service boats that help to position these tankers, moor them and that service was being provided by a UK company called Ocean Inchcape. So Ocean Inchcape had a fleet of offshore tugboats, personnel carriers, and pilot boats that were providing support at the loading port. Then being the only black seafarer that used to be on this big tanker, I stood out like a sore thumb and everybody knew that there was this black Nigerian on this exclusively expatriate-run ship.
Unknown to me, Ocean Inchcape had operations in Nigeria. So they got my information from my employer and contacted me when I went back on leave in the UK, invited me to their office in London and they said "please we have operations like this in Nigeria. We know who you are and we have checked you out. We are the ones providing these tug services in the Arab countries. We have an opening in Nigeria for a superintendent; will you be interested?" This was after I had spent 12 years away from the country and I said I would accept the offer if the conditions were right. So we negotiated and then I was employed as a superintendent to start in their base in Bonny carrying out the same service in Nigeria loading platforms; offshore and inshore then for the export tankers that were coming into the country.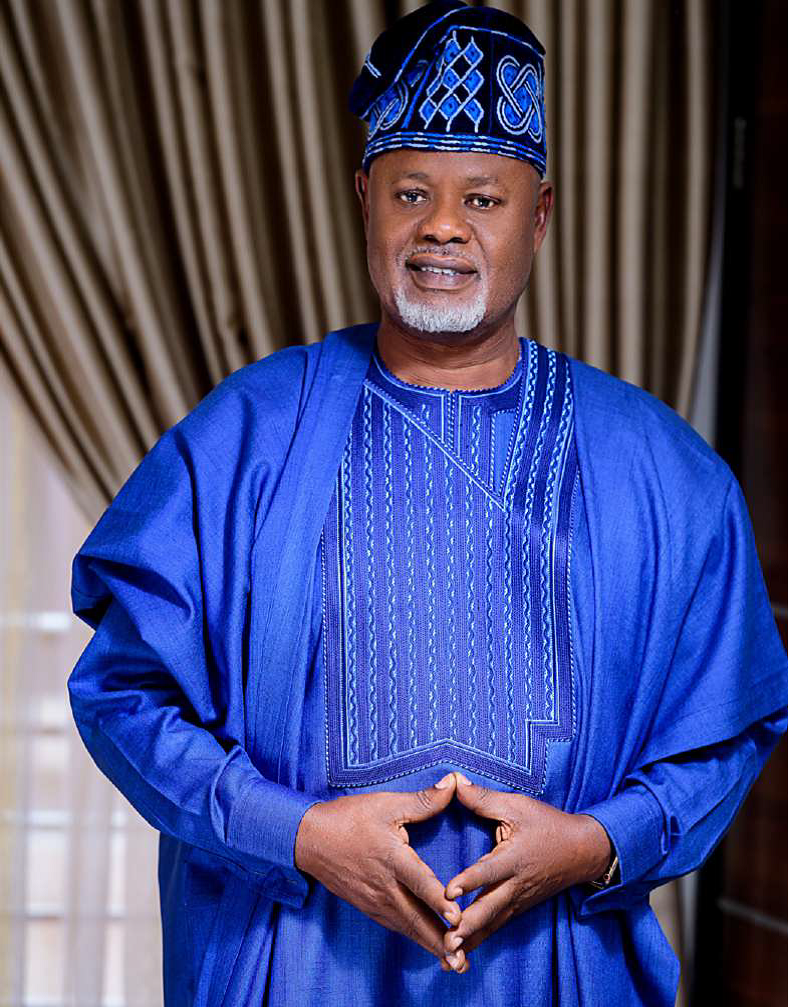 I became the first Nigerian they brought there and we were staying in the Bonny camp. Then after a few months, I was transferred to the Head Office in Port Harcourt still as a technical superintendent. So in Port Harcourt, I was assisting the technical manager to oversee the entire fleet and during that period, Ocean Inchcape negotiated a contract to represent some international classification societies, specifically Germanischer Lloyds of Germany and Bureau Veritas of France. The company had sent my CV and that of one other British chap to these classification societies to be able to get the contract. Those classification societies then invited us to Paris and Hamburg for physical interviews after which Ocean Inchcape was awarded the contract to represent them as non-exclusive surveyors in Nigeria and we began to work for them. So anytime global trading ships that are class with those two societies came to Nigeria and had need for surveys, they would contact Ocean Inchcape and the company would send us out to conduct the survey. I was doing this until after three years in the company. There were issues and I felt I was not utilising my full potential and I left Ocean Inchcape but not on very easy terms.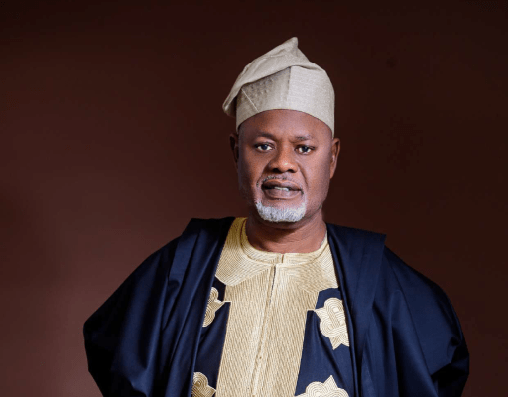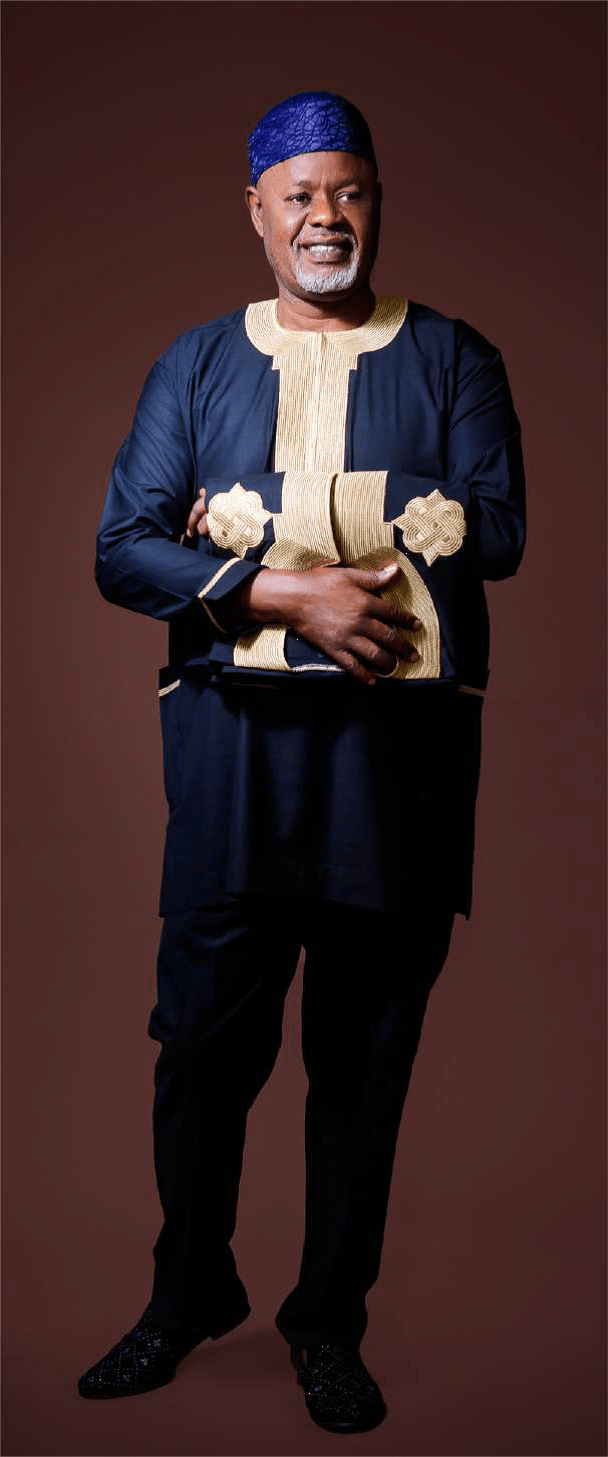 I will give you a summary of what happened. Ocean Inchcape decided that they wanted to send me on a course to the UK for two years, to promote me there as a General Manager and bring me back to Nigeria as the First Nigerian General Manager of Ocean Inchcape but I had some of my Nigerian brothers who didn't like the idea. One thing led to the other and I felt I didn't feel like staying in the company when I saw what the environment was like. And at this time, believing I was going abroad, I sold everything I had to build a house for my parents in Benin. I was completing that house when I was called back that my posting had been cancelled and I knew the circumstances and I said in that case I had to move on. So that was how I left that office with N100 left in my pocket, I was down and out. I decided to apply for jobs to try my market value.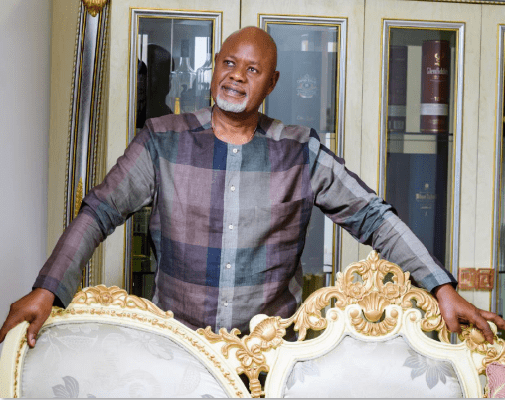 NNPC (Nigerian National Petroleum Corporation) Marine Transportation Department offered me a job – that was in 1986, then Bureau Veritas decided to employ me directly but something kept telling me that if after all the work I did at Ocean Inchcape I was confronted with this challenge of my people saying "who is this young boy coming from nowhere to become General Manager over us", to the extent that I was feeling a little bit insecure with my life. I said no, I wasn't going to work with anybody anymore since I knew I had a market value, so I decided to try my hands on working for myself and that was how Starzs Investment was berthed.
Somehow, when the Germanischer Lloyds and Bureau Veritas found out that I had left Ocean Inchcape, they contacted me that they had terminated the contract and that they would like me to be their non-exclusive surveyor, I jumped at it and that was how they signed the contract with me to become the countrywide non-exclusive surveyor for Germanischer Lloyds and Bureau Veritas and eventually Lloyds Register appointed me as an assistant surveyor for them in Nigeria even though they had a Nigerian office. So I now began to do intensive surveys. Thankfully it was not capital intensive, so even though I didn't have any money, all I needed was a pen, paper, my brain and a stamp, which already I had and I became a surveyor.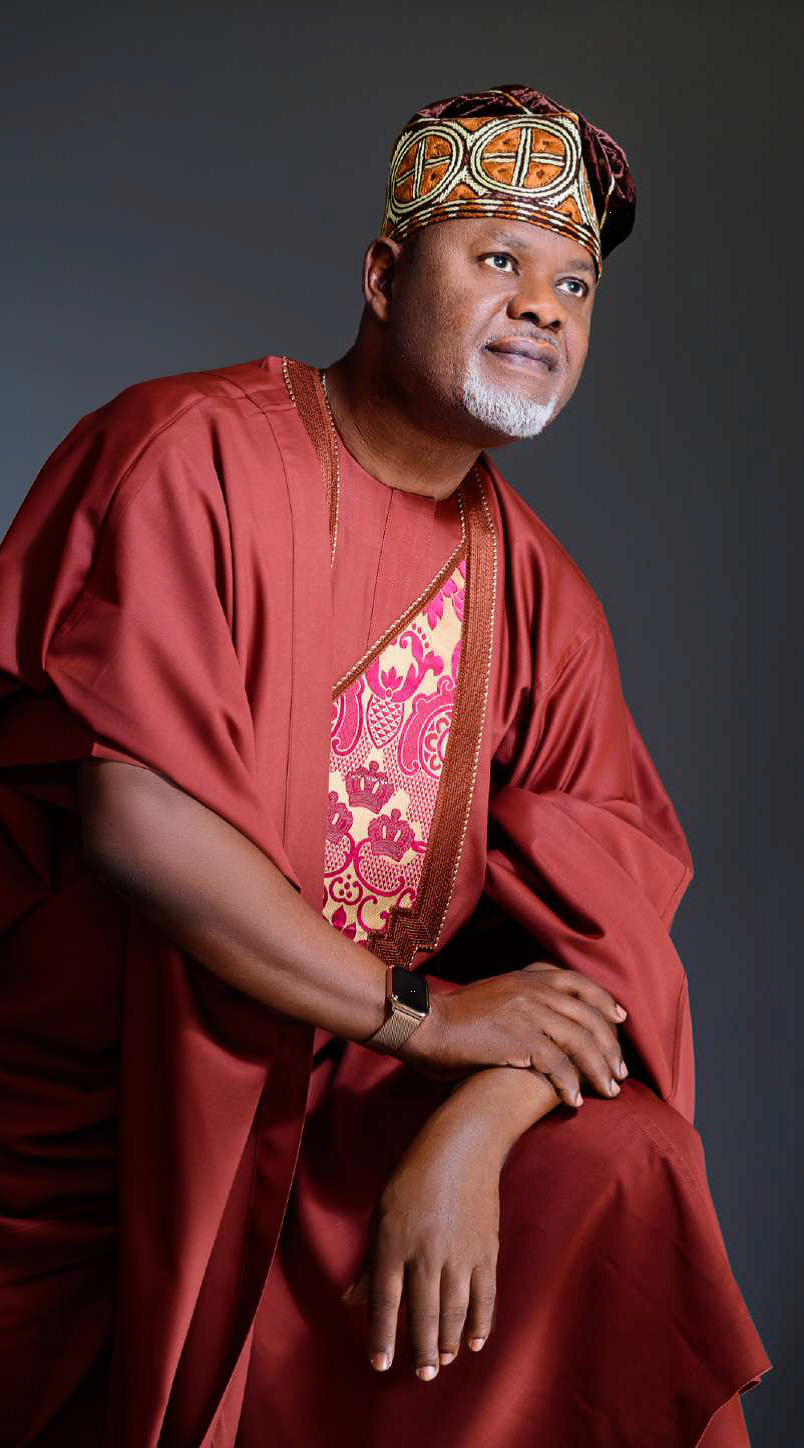 So after you started Starzs Investment, how did you get into ship repair?
Starzs Investment became a ship owner before Starzs Marine was berthed. Starzs Marine was berthed in the mid 1990s – 10 years after Starzs Investment. Let me quickly tell you how Starzs Investment got into ship ownership. While doing all those surveys, I was now doing consultancy jobs here and there. NNPC suddenly advertised for the tank cleaning of a storage tanker they had then in the 80s, that tanker was called MT GUMA. That was the first tanker Nigeria ever bought. It was about 200,000 tons and it was moored in Bonny. They advertised for the tank cleaning to enable it to start work. I was the only Nigerian that competed with three other foreign companies for the tank cleaning contract because being a tanker man; we were doing tank cleaning regularly in the Shell fleet. To cut the story short, I won the bid, got the job for about N925,000, it was huge money then in the 80s and I did the job in 60 days. But the story is that to go to Bonny regularly with men and material to do the job, I had to buy a flyboat, which was my first vessel, owned by Starzs Investment. Every time I went to Bonny to inspect the job, I used to see one rickety-looking tugboat in the creek, So one day I told my speed boat driver to take me there; I was curious. So I went there, it was a flat bottom pusher tug. I looked around, the body was all rickety but I looked inside through the skyline, the engine was literally brand new and I never thought about it anymore. I carried on, finished my job of which I made a profit of N250,000. In the late 80s that was a lot of money, having lost a job where I was earning N1,800 a month.
God has always played a role in every decision I took even when I don't solicit His intervention. Out of his grace, he steps in, he gives me ideas. He said he would give you witty inventions. He said he would speak to the back of your ears to tell you which way to go. I am paraphrasing these scriptures but that was the experience I was having in my life because I just woke up with N250,000. I didn't have a car because I sold everything then. I could go and buy a car, then a brand new car wouldn't cost me more than N50,000 but somehow I didn't have that intention. Something said to me: "that tugboat in the creek, why don't you find out who owns it and buy and refurbish it?" That was something I would enjoy doing as a mere exercise; Buying that scrap and turning it to something functional. Eventually, I found out the owner of the boat was in Lagos and he wanted to sell it and I bought it for N50,000. I towed it to Nigerian Shipbuilders in Port Harcourt. I rented their skid way, then employed a couple of people and with the shipyard support; I refurbished the boat with another N150,000. The shipyard's General Manager was a Polish man and we became friends. We finished painting the boat, ready to drop it into the water when the Polish General Manager called me at home and said, "Greg some people are here from Shell to inquire if they can hire the tugboat."
I was surprised because I didn't know it could be put into hire. I jumped into the taxi and headed for the shipyard. I met the man from Shell, we negotiated and he said they want it urgently. I asked for how long. They said for six months for N600 a day. I did the full calculation; it was amazing. So that was how I named that boat Starzs Pusher One and I was earning N18,000 a month from that boat, fully owned by Starzs. So life was sweet and I was still doing my surveys. And all my survey jobs I was being paid in US dollars. So I went back to Lagos to share the testimony of this boat with the man I bought it from. He was an old man. He is late now. He said, "My son, we have three barges on contract with Shell. I will sell them to you because I am too old. He sold two flatbed barges and one water barge to me for N60,000. I paid him cash and he transferred the contract straight away. I now had one tugboat and three barges on contract with Shell. That was how Starzs Investment built up to a point where we now had four tug boats and eight barges as at 1991 when I gave my life to Christ.
By the time I gave my life to Christ, I was netting a million naira a month and I was tithing N100,000 a month.  A few months after I gave my life to Christ while praying, God said, "I am going to empty you out and start a new thing in you." I didn't know what it meant and I ignored it. A year later, I lost my entire fleet. It is a story for another day, it is in my book. But where I am going is about Starzs Shipyard. I lost everything under incredible conditions. I walked out of the arbitration with my lawyer in London, lost everything, came back to Nigeria and went into depression for six months. I had nothing; back to where I was when I left Ocean Inchcape. All the fleet gone, money I sold the fleet for, gone. The details are in the book.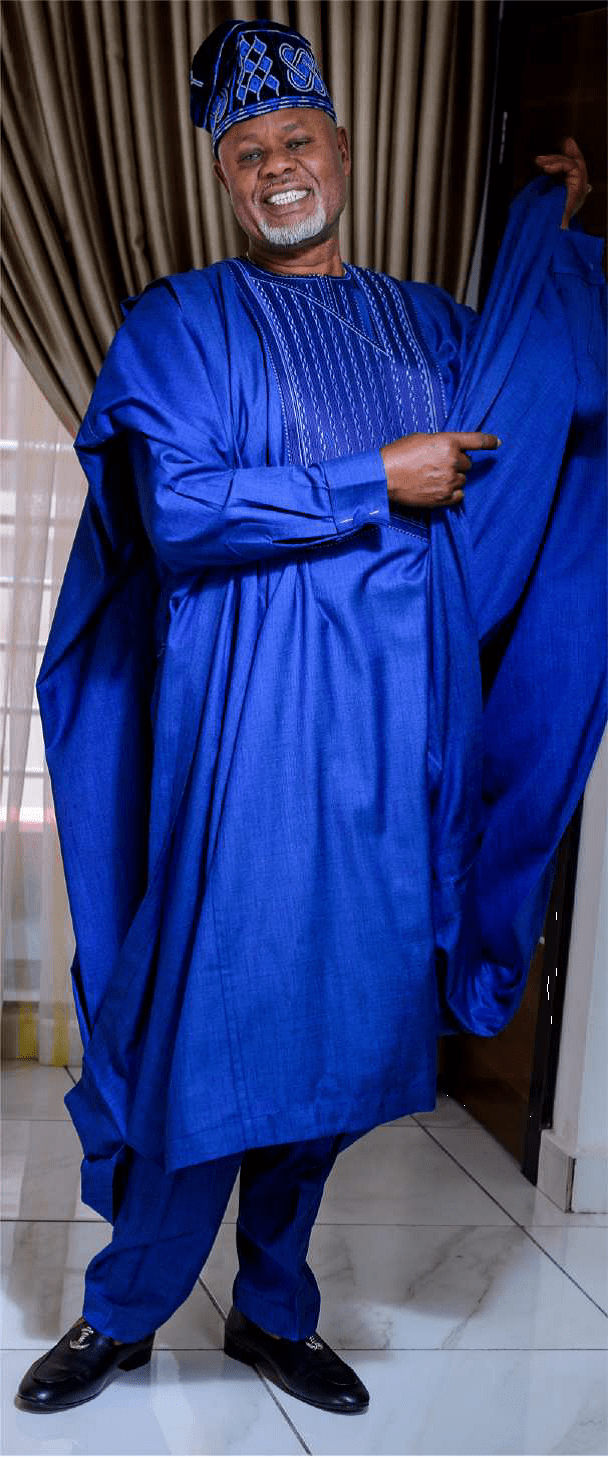 During that depression, God was using the surveys I was doing to keep me alive. Everybody knew that Greg had lost everything. Then one night I said to myself, when I used to go and survey ships offshore Eket with helicopters, I remembered that anytime these tugboats working for them had problems, they had to go to Abidjan, Ivory Coast, Cameroon for dry docking. I started thinking that if somebody can put a small shipyard in Nigeria, that means these people will not be going there but patronize the shipyard. It was during my depression that Starzs Marine was berthed. I jolted out of my depression, and I began to put my thoughts together, develop the feasibility study, and God added impetus to it. I began to get frequent surveys, accruing a lot of money offshore in London; in Nigeria I wasn't earning anything. I used to change my pounds into naira but when you look at me, you will feel sorry and pray for me assuming I was suffering but God was doing it quietly through surveys. So I jetted out of Nigeria, went to London, made contacts to develop my shipyard idea and went back to Holland, discussed with them, got more information, I flew to New Orleans to meet with the owners of Tide Water Marine, they were based in New Orleans and told them that this is the idea I had, I know you have a large fleet in Nigeria, if I make this happen, will you patronize me? They said sure they would. I said will you give me a letter of intent, they did. They gave the letter of intent that they would patronize me once the shipyard was established.
Let me fast track; after I left Shipowners Association of Nigeria (SOAN) as President, I was doing this expansion. I wrote formally to SOAN to inform them of what I was doing – an expansion to be able to dry dock all the ships in Nigeria. I requested for a letter of intent for them to patronize me when the shipyard is completed, they refused to give me. Then one or two ship owners in SOAN wrote privately to me that they would patronize me. So Tide Water gave me that letter of intent and it became very useful when later financiers of the shipyard wanted to know who would use the shipyard. I just included the letter of intent and they said okay, there is a market and that helped. So the process of finally making the shipyard a reality is in the book. It got to a point I spent about $400,000 of my money developing the shipyard idea. And then we found a floating dock in Italy, that's the dock we have in my yard now. I went there, negotiated, they wanted $875,000 for an outright purchase, I didn't have all that money, I came back to Nigeria, I went to a good mentor and friend Aret Adams of blessed memory, I told him the story, he said, "Greg, this is a very innovative initiative, tough one but I will sow a seed. He said this is $20,000 towards the purchase, it's a seed, God will bring the rest."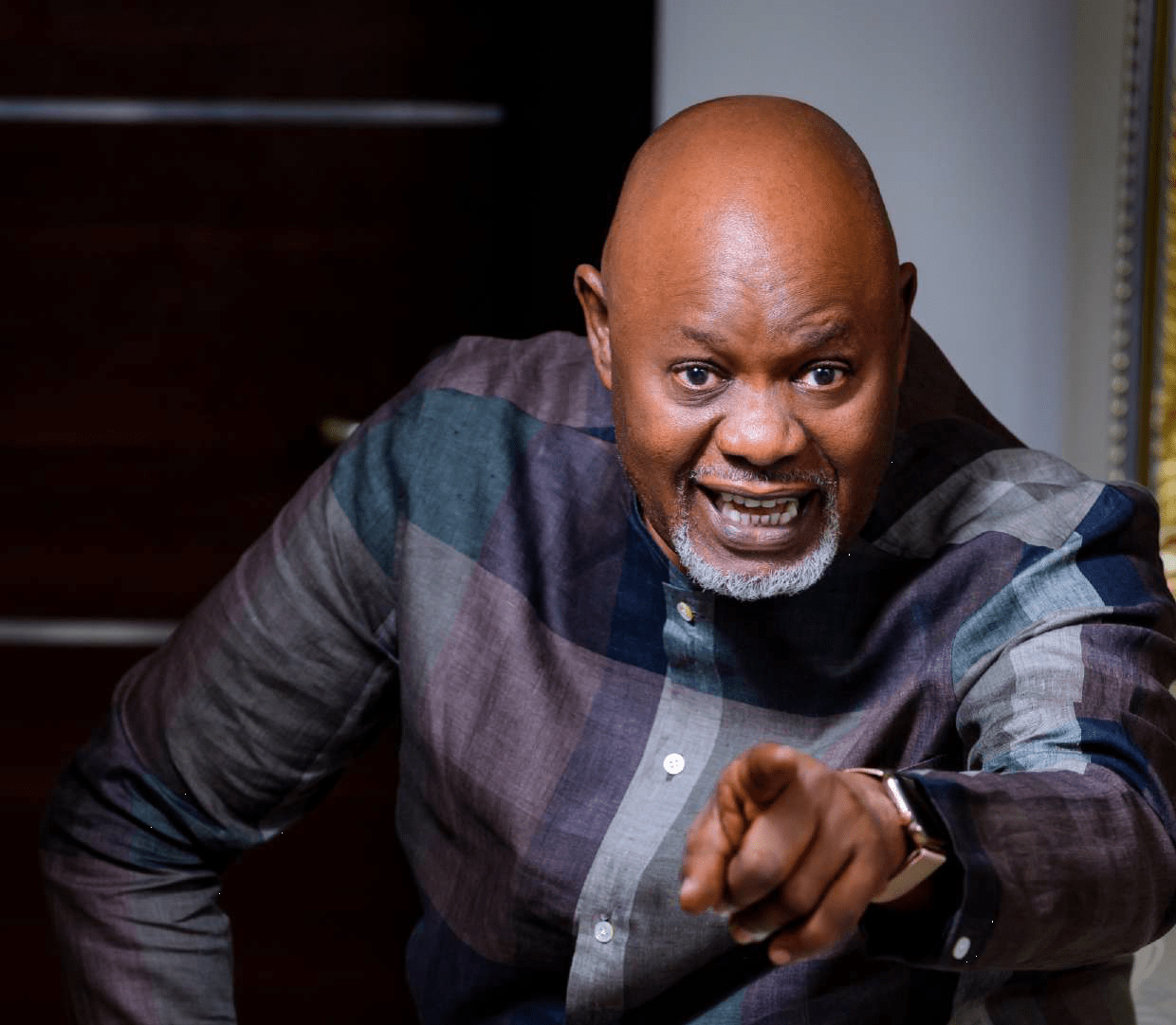 He called some of his friends who he knew probably had, they were not money bags, they were technocrats. That is how they came in with their money and we bought that floating dock. Bringing the dock to Nigeria, it nearly sank in the Mediterranean Sea. It is a story for another day. The bank that gave us the working capital insisted that we must use their own insurance company, I won't mention names. I pleaded to use Lloyds Register Insurance, they said if you don't use our insurance company, you will not use our working capital and we had spent everything we had, so we had no choice, but to accept it. When the dock nearly sank in the Mediterranean and the insurance should kick in, they backed off.
I had the picture of the floating dock almost sinking. After much fighting, I moved the salvagers from Europea, they flew them into Casablanca and as God will have it, the Germanischer Lloyds surveyor had to come to Nigeria to do a job, I hosted him, treated him well, he was Casablanca and he took over. He said, "Greg, leave this to me." He mobilized people, we spent N44 million equivalent to salvage the dock and bring it to Nigeria. The working capital the bank gave us was N50 million and the cash flow projection and the feasibility to start the shipyard was predicated on a debt of N50 million. The bank made us borrow the money to salvage the dock and added it as additional debt. So we started the shipyard with a debt of N94 million. So from day one, the shipyard was working on negative cash flow. It took me 10 years to come out of that situation and go into profitability. That was how the shipyard was berthed and today that shipyard has done over a thousand dry docking. It is the reputation of the shipyard that has led us to go into the expansions project which is commencing by January to the glory of God. We signed the agreement with the transaction advisers and they are a consortium of a Dutch and a Canadian company with headquarters in Canada. They will take that expansion from start to finish. They are structuring and bringing in the funding via equity. They are taking charge of everything to the glory of God.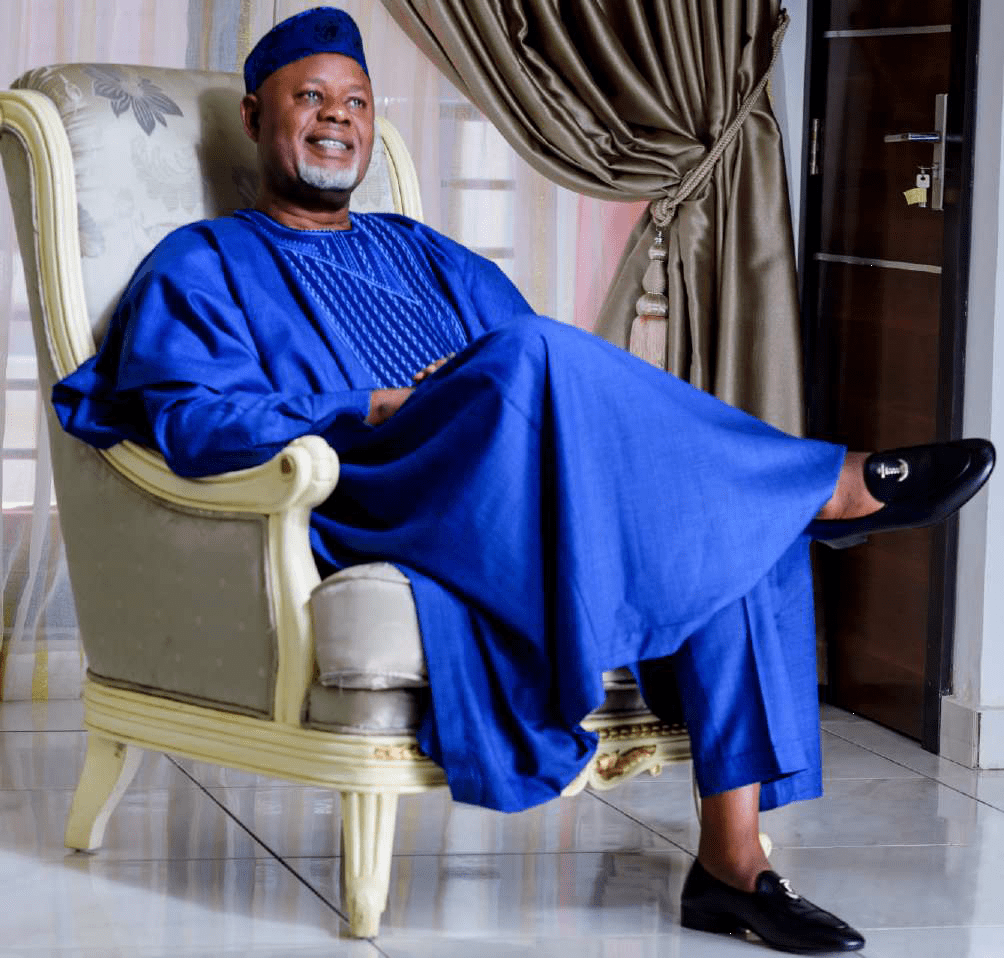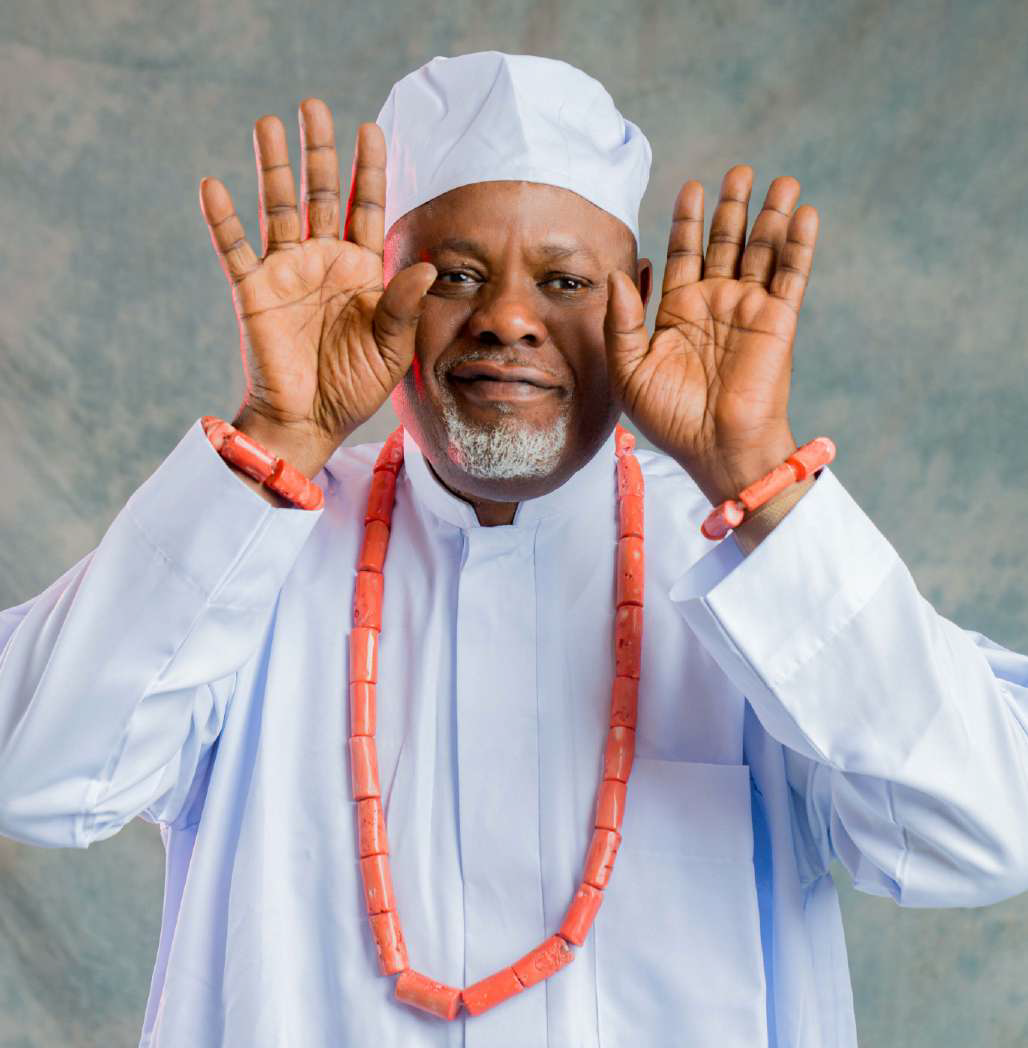 It will take about three years to build the shipyard and then we will have a facility that is not in existence in the entire Gulf of Guinea. The shipyard facility has a floating capacity of 7,500 tons. Every conceivable offshore service boat can be docked in that place. It has capacity for between six and ten ships simultaneously and the icing on the cake is that it has the capacity to build ships up to 70 meters long. That will turn around the entire West Africa maritime sector. By the grace of God it will happen, I have been on it for six years and it will change the history of Nigeria maritime industry because all the ships going to different countries will start coming to Nigeria not only for ship repair but for ship building. I am not going to be alive when that place takes up optimally but it is a legacy project not for me but the country, industry and the future of the Nigerian youths who want to come into this industry.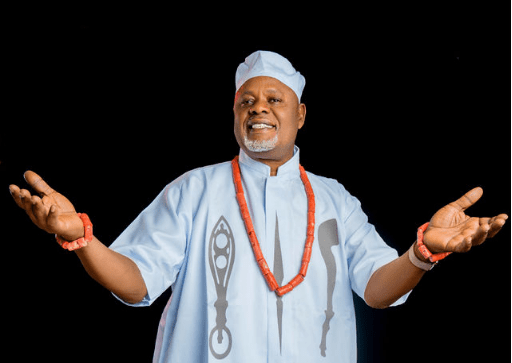 Let us talk about the now defunct annual Nigeria Maritime Expo (NIMAREX), which started on a successful note with you as the pioneer Chairman. Unfortunately, after the third edition, it collapsed. What do you think could have been responsible for this?  
In all my life in the industry, what happened to NIMAREX remain my saddest memories until I die. The success and programme of the first edition of NIMAREX was so noble, successful and futuristic that if they had allowed NIMAREX to run on that trajectory, today NIMAREX would have been a world event. It was so successful that the International Maritime Organisation (IMO) was represented by an Assistant Secretary General at the pioneer edition. It attracted foreign companies like Damen Shipyard to take exhibition stands. I remember they paid $20,000 then to be able to participate. So when we finished the first edition, I immediately set in motion a process to start planning for the next edition because we needed a year to build on the successful foundation that had been laid so that by the next edition, we would expect 100 per cent more success than the first.
NIMAREX was so well organized that the then Minister of Transport, Sulaimon Yusuf was involved in the organisation. All the principal vendors who had come with proposals to do things for NIMAREX ended up becoming members of the Planning Committee. Regrettably, the success of that NIMAREX was to be the reason for some people to now scuttle everything, which ultimately they succeeded in doing.
Some people felt that NIMAREX was a platform that Greg has created for his own popularity and personal agenda. And so they threw away all the goodwill and intention of that noble project. They took it over and two years down the line they put the last nail into the coffin of NIMAREX and that is where we are. The demise of NIMAREX hurts me because our maritime and shipping industry has lost the glory and opportunities that initiative would have brought to our country.
You said you don't get yourself worried over anything. Does it mean you don't have low moments?
I won't lie; I never had any low moments. You can never see me down because I have had it all. The stories I told you about where I am coming from are just snippets. It will be ridiculous if after God has taken me through all of that I will still be having low moments. Nothing worries me. I have seen it all. But more importantly, I have developed my personal relationship with God to the point where I am so convinced that before the low moment comes to me, God has seen it and He knows it. He has also made a promise to me that many are the afflictions of man but in it all, I will deliver you. Every step I take in life is inspired by God and I am unapologetic about my faith in him.
I told my wife that I am responsible for my happiness. Nobody or situation can affect my happiness. So it doesn't matter what is happening externally, I remain happy and choose to remain happy. Though there are situations that will make me feel unhappy, I deal with them, if I have to get angry at that situation, I get angry, deal with it and I remain happy.
So quite often, I am grossly misunderstood, misrepresented, misconstrued but I don't care. So do I want people to like me? It's their choice but I have to be Greg Ogbeifun and remain Greg Ogbeifun. I have to make sure I don't do things to please people because if I do that and displease myself, I will have low moments. So it is a philosophical question you asked and I can keep on philosophising it. Regrettably, many people are not living their lives, they are living the life that people want them to live and they end up finding themselves not doing what they want to do, being who they want to be and they end up being very sad and low.
I will give you an example: I have never hired police security in my life. If I am having an event, yes; they will come and stay around me but to see me moving around with security escorts; never. When I wanted to relocate to Benin from Port Harcourt in May last year because of the lockdown in Rivers State, my State Governor sent two escort vehicles to escort me and my family from Port Harcourt to Benin. Yes that made sense but when they came here they wanted to pick up police officers but I said no, I am not a criminal, I don't need police around me.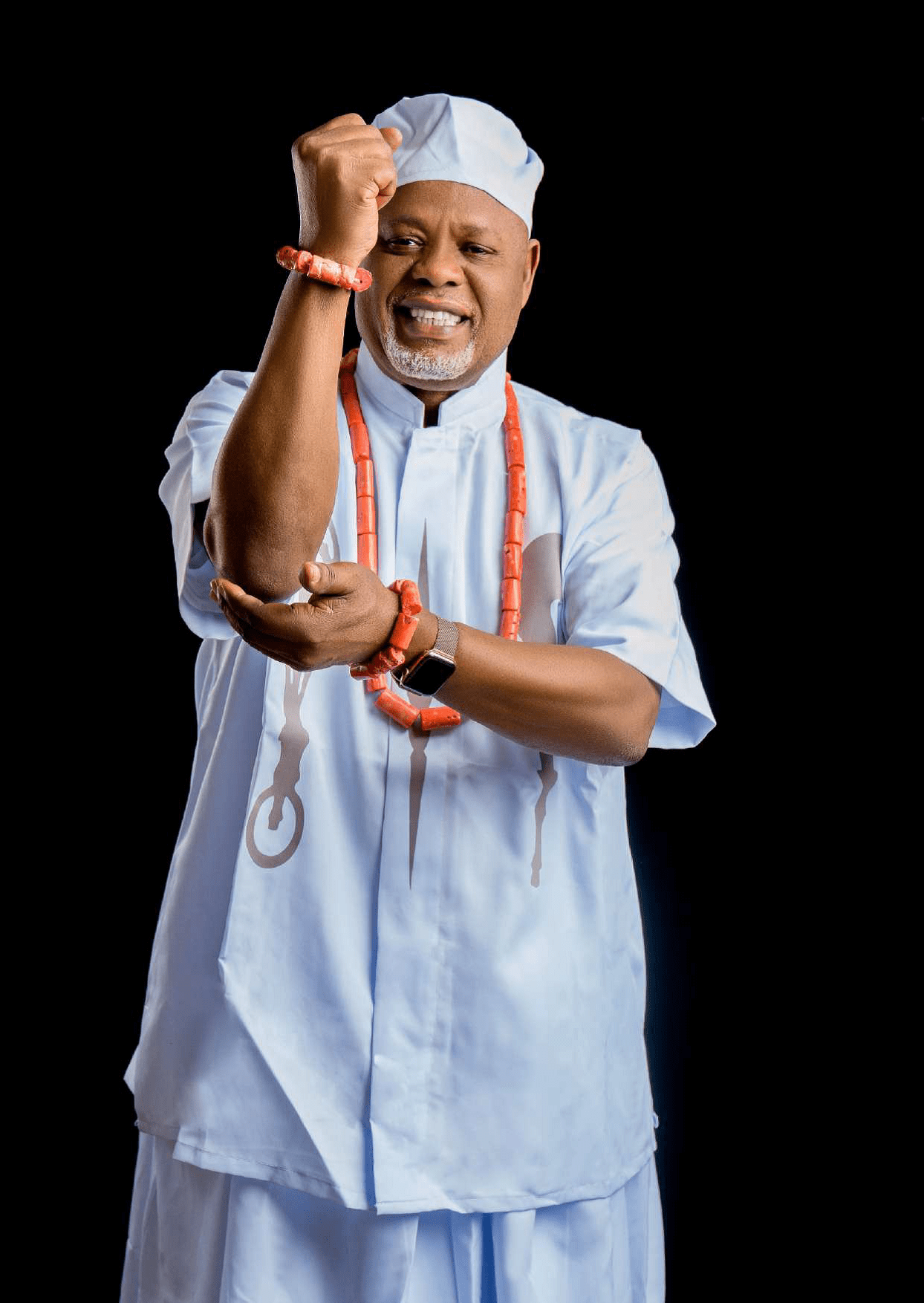 For a person of my status, it takes understanding God and it takes guts to do that because people think I am taking a risk but with all the risks even during all the kidnappings, all the threat in Niger Delta and people running away from Port Harcourt, I stayed there and I carried on with my business. My compound is open, you have been there. And what did I get? One of the big militant names invited me and gave me an award. I didn't go spending money nor give anybody money. I just live my life as God wants me to live it. It may not look right before men but I have said all of this to say this in summary: with God, you've got everything – protection, divine health, youthfulness, joy and happiness.

People will look at you, they will see God, they will listen to you, they will hear God, watch you and they will perceive God. So you epitomise that. I have read all the things people have written about me. There are some who are still quiet because they will rather write the contrary. That's fine! I wish that they do but when I read all of this, I said to myself: this can only be God and I just transfer all the credit and glory to Him.
My husband doesn't keep malice — Mrs Ogbeifun 
For the first time ever, Mrs Victoria Ogbeifun, the wife of shipping icon, Engr. Greg Ogbeifun, speaks with Shulammite Foyeku, extolling the virtues of her husband as he celebrates his 70th birthday on February 11, 2021.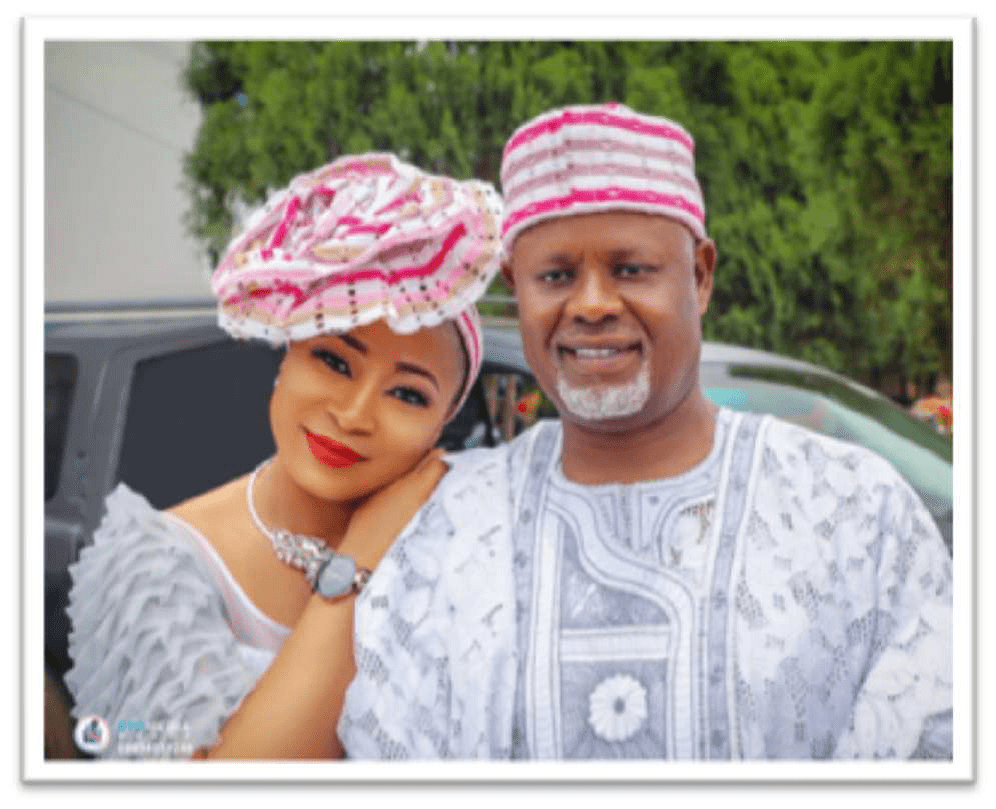 How will you describe Engr. Greg Ogbeifun as a husband and father?
He is God-fearing, a nice person, caring husband and father to all. That is how I will describe him because he is all in one. When I say God-fearing, I mean before he starts anything he seeks the face of God first.
What attracted him to you? Was it love at first sight when you met? 
Let me just say he is God-sent. The first time I met him, I noticed he is a caring person and he is this kind of person that has a listening ear for everybody. That's why I said he is a patient person. He will listen to you and after that, come back to you, give you a chance to talk.
Can you tell us what we don't know about him?
He is a very open individual and I think nothing is hidden about his character that people don't already know. The private life between me and him cannot be said outside but most people know him as a very open person. When he is angry, he will tell it to your face and it's gone. He doesn't bottle it up, he lets it out immediately and that's what I love and cherish about him. I usually tell him that. At home when he is angry, he will not talk for like an hour but before he goes to bed, he will call you and say let's talk about it. He doesn't keep malice. He is also a very funny person. He makes us laugh a lot at home and he is so friendly. Those things I see him do outside, he does them in the house.
What is Engr. Greg's typical day like?
He is a very busy person and he loves to work but once it is lunch time and he is at the office, he will put a call across to the house to check on us. So he has time for his family and job. He manages both very well.
What is your wish for him as he turns 70? 
I wish him divine health always because since I met him he has not been sick but when he fell sick in July 2019, everybody was scared and we just looked up to God and He answered our prayers. All I pray for him is divine health. He loves charity work and God should continue to strengthen him and give him grace to do what he loves doing for people and the less privileged.
I pray that God should continue to give him the wisdom to work with people and those he meets in the future because as he has handed over Starzs Investment to Iroghama; right now he still has a lot to do. His love for children should never cease, he should continue to love everybody as he has always done and nothing should change that.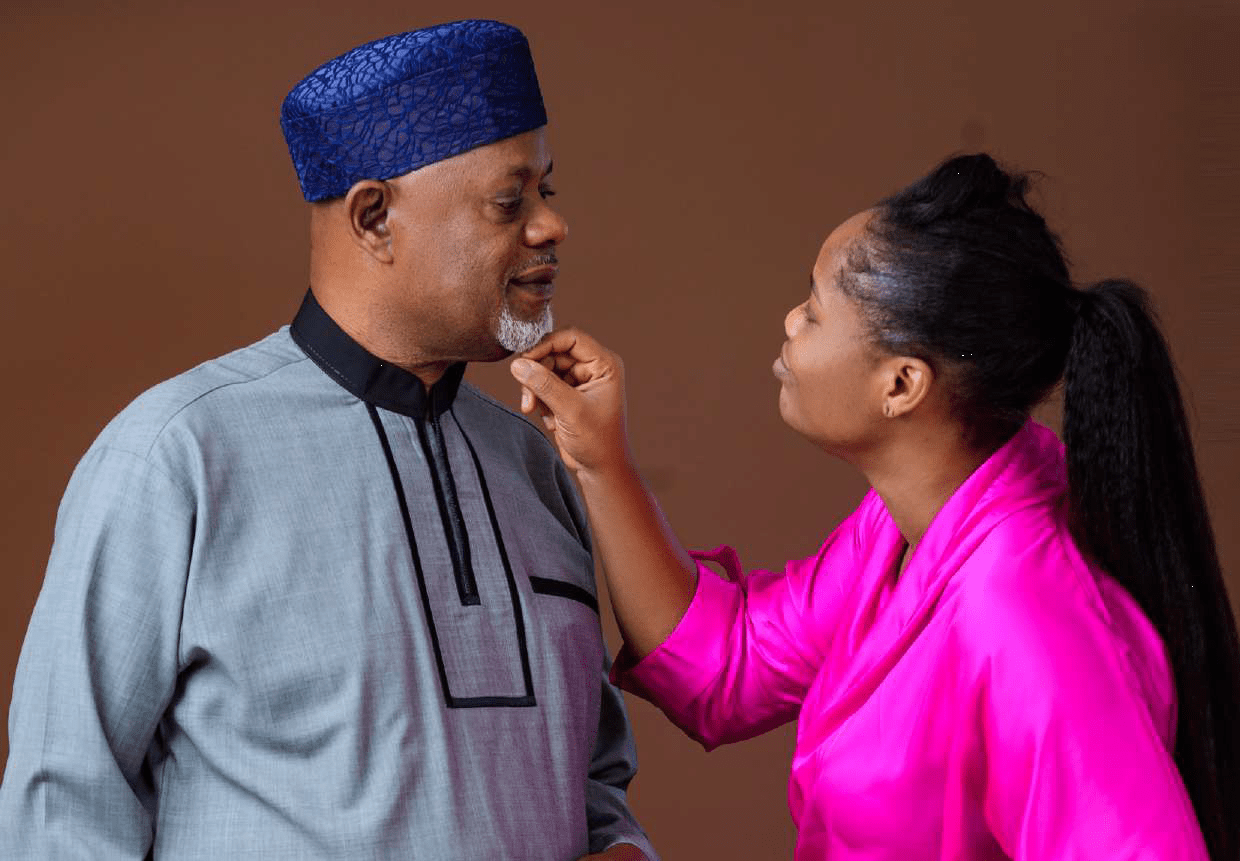 Copyright Ships & Ports Ltd. Permission to use quotations from this article is granted subject to appropriate credit given to www.shipsandports.com.ng as the source.