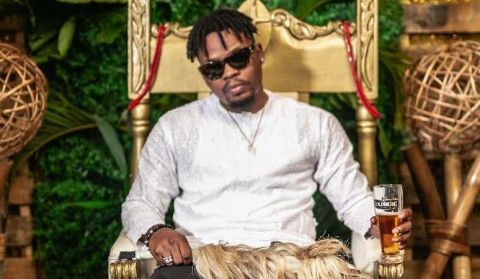 Nigeria's hip-hop artiste, Olamide, has released a new hit song titled Oil & Gas. 
The song is from his much-anticipated album with the same title. 
The song, rendered majorly in Yoruba, harps on the need for those who have made money in the oil and gas industry to impact on the lives of the people. 
Oil & Gas was released three weeks after the release of another song from the album titled Spirit. 
When eventually released, the Oil & Gas album will be Olamide's ninth album since 2011. 
Earlier albums released by the top ranking artiste include Rapsodi (2011), Yahoo Boy No Laptop (YBNL) (2012), Baddest Guy Ever Liveth (2013) and Street OT (2014). Others are 2 Kings, Eyan Mayweather (2015), The Glory (2016), Lagos Nawa (2017) and Madia Family (2018).