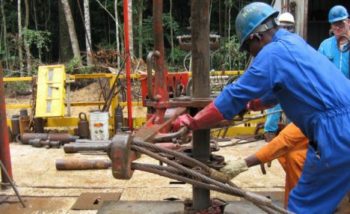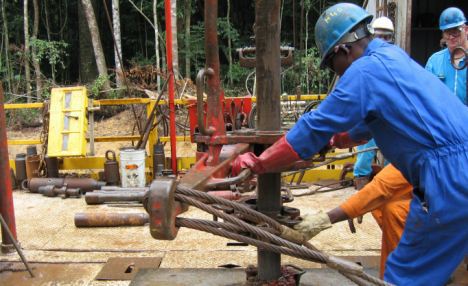 Crude oil prices rose for a second day on Wednesday after data showed U.S. crude inventories fell more than expected. This is easing worries about oversupply that have dragged on markets in recent weeks.
Brent crude was up 60 cents, or 0.8 percent, at $74.04 a barrel by 1015 GMT, after gaining 0.5 percent on Tuesday. U.S. light crude was 5 cents higher at $68.57, having risen nearly 1 percent in the previous session.
U.S. crude and fuel stockpiles fell more than expected last week, industry group the American Petroleum Institute (API) reported late on Tuesday.
"The overnight API figures set a positive tone for oil prices with draws across the main inventory categories from crude to a sizeable decline in gasoline, which is seasonally the focal point as the driving season ramps up," Harry Tchilinguirian, oil strategist for French bank, BNP Paribas, told Reuters Global Oil Forum.
U.S. crude inventories fell 3.2 million barrels in the week to July 20 to 407.6 million barrels, the API said, compared with expectations for a decrease of 2.3 million barrels.
Crude stocks at the Cushing, Oklahoma, delivery hub fell by 808,000 barrels. Gasoline stocks fell by 4.9 million barrels, compared with analyst expectations in a Reuters poll for a 713,000-barrel drop.
Official figures from the U.S. Department of Energy's Energy Information Administration will be published at 10:30 a.m. EDT (1430 GMT) on Wednesday.
"The dollar is very weak this morning," said Tamas Varga, analyst at London brokerage, PVM Oil Associates. "I believe that this is also playing a part in why the prices are up."
The dollar was down around 0.15 percent against a basket of other currencies by 1015 GMT.
Sentiment was also supported by an International Monetary Fund report about skyrocketing inflation in Venezuela, limiting its ability to boost oil output, said Stephen Innes, trader at brokerage OANDA.
"Venezuelan oil production has already plummeted to a new 30-year low of 1.5 million barrels a day in June," he said.
Oil prices have come under pressure this month as a trade dispute between the United States and China, as well as other major economic blocs, has raised the possibility of slower economic growth and weaker global energy demand as higher tariffs stifle imports.
But the global economy is still growing strongly and it is not clear how the trade dispute may impact business.
Reports that China will increase infrastructure spending have also helped reduce concerns that U.S.-China trade tensions will dent Chinese demand for oil.
Agency Report