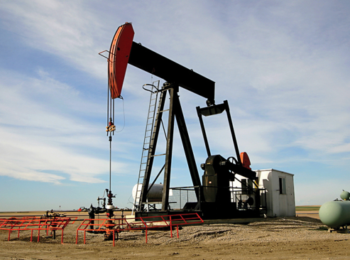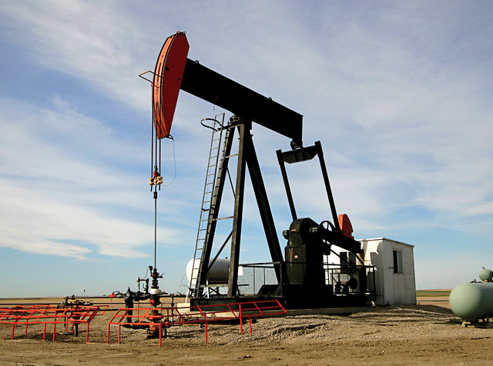 Crude oil prices rose on Monday after Saudi crude production unexpectedly fell in July and U.S. drilling appeared too slow.
Although the price is still almost 10 percent below its 2018 high of more than $80 a barrel.
Markets also anticipated an announcement from Washington later on Monday on renewed U.S. sanctions against major oil exporter, Iran. The so-called "snapback" sanctions are due to be reinstated at 12:01 a.m. EDT on Tuesday, according to a U.S. Treasury official.
Saudi Arabia pumped around 10.29 million barrels per day (bpd) of crude in July, two OPEC sources said on Friday, down about 200,000 bpd from a month earlier.
That came despite a pledge by the Saudis and top producer Russia in June to raise output from July, with Saudi Arabia promising a "measurable" supply boost.
Brent crude oil futures were up by 33 cents from their previous close at $73.54 a barrel by 1401 GMT, while U.S. futures gained 57 cents to trade at $69.06 barrel.
"Saudi Arabia knows that the U.S. really does want to see maximum impact from sanctions towards Iran, which means that they want to prepare all buyers of Iranian crude to say 'there is plenty of oil in the market and don't be afraid to pull back on Iran (purchases)," said Bjarne Schieldrop, Head of Commodities Strategy at SEB.
"This is not about bombarding the market with oil and pushing the price into the $50s, it is about preparing the market and easing the transition," he said. "There is no wish from Saudi Arabia to push prices down to $50."
Most Iranian crude exports go to China and India, but roughly 20 percent go to Europe, where refiners have already cut their purchases. Saudi Arabia last week cut its official selling prices for Asian customers to a four-month low.
U.S. investment bank Jefferies said in a note that "the Saudi and Russian production surges appear to be more limited" than initially expected, adding that bullish market sentiment was also fuelled by the imminent reinstatement of U.S. sanctions against Iran.
Still, with Russia, the United States and Saudi Arabia now all producing 10 million to 11 million bpd of crude, just three countries now meet around a third of global oil demand.
Meanwhile, U.S. energy companies last week cut oil rigs for a second time in the past three weeks as the rate of growth has slowed over the past couple of months.
"The price may also be finding support from oil transport infrastructural problems in the U.S.," said Commerzbank analysts in a note.
"Admittedly, oil production there is surging from one record high to the next. However, low pipeline capacities in particular are preventing any more pronounced increase, and are delaying the re-balancing of global supply and demand."
Agency Report