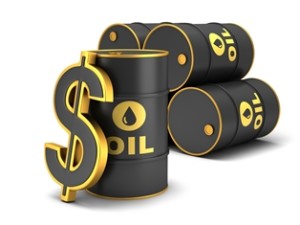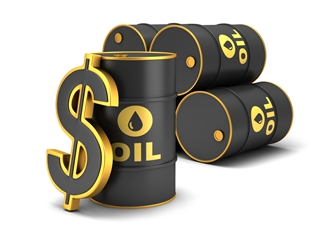 Oil prices fell on Friday after hitting a three-year high over $70 a barrel the previous day, but remained on track to post a fourth straight week of gains.
Brent crude futures traded 20 cents lower at $69.06 a barrel at 1129 GMT. The contract broke above $70 on Thursday for the first time since December 2014.
U.S. West Texas Intermediate (WTI) crude futures were at $63.34 a barrel, down 46 cents. WTI the day before rose to its strongest since late 2014 at $64.77.
"It is remarkable to see that most market analysts believe that prices have rallied too far since consensus forecasts are significantly lower than the current spot prices,"Senior Energy Economist at ABN Amro, Hans van Cleef, said in a note.
"On the other hand, most investors are still positioned to benefit from further price gains," he said.
Analysts and traders have warned about the risk of a price correction since the start of 2018, but they say overall market conditions remain strong, mainly due to output cuts led by the Organization of the Petroleum Exporting Countries (OPEC) and Russia.
In addition to the OPEC and non-OPEC production cuts of 1.8 million barrels per day (bpd) that are due to last until the end of 2018, oil prices have found support from eight consecutive weeks of U.S. crude inventory drops.
U.S. commercial crude stocks fell by almost 5 million barrels in the week to Jan. 5, to 419.5 million barrels. That was slightly below the five-year average of just over 420 million barrels, the target for OPEC and others cutting output.
Relatively weak Chinese December oil data weighed on prices, traders and analysts said. China's crude imports in December fell 9 percent month-on-month to 33.7 million tonnes, or 7.97 million bpd, customs data showed.
"The end-of-year decline is highly counter-seasonal, being the first decline in December in at least five years," analysts at Vienna-based consultancy JBC Energy wrote.
This has contributed to a fall in Singapore refinery profit margins to below $6 per barrel this month, their lowest seasonal level in five years, leading some refiners to scale down crude runs.
An expected rise in U.S. oil production to above 10 million bpd from 9.5 million bpd now has also weighed.
A market survey of more than 1,000 energy professionals conducted by Reuters in January showed crude price expectations in a range of $60 to $70 per barrel for 2018.
Agency Report