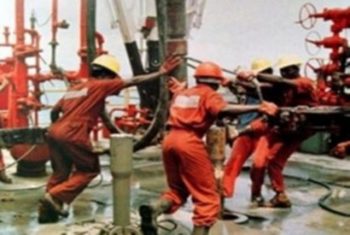 Oil prices rose on Tuesday supported by a falling U.S. dollar and Saudi Arabia saying it would adhere to OPEC's commitment to cut output.
Gains were capped by rising U.S. production and scepticism that OPEC as a whole would comply with its commitments to reduce supplies.
Brent crude futures, the international benchmark for oil prices, were up 77 cents at 56.63 dollars per barrel at 1020 GMT.
The dollar, along with stocks and bond yields, fell across the board on Tuesday after U.S. President-elect Donald Trump said that the strong greenback was hurting U.S. competitiveness.
Traders said oil drew some support from top crude exporter Saudi Arabia which said it would adhere strictly to its commitment to cut output under the agreement between OPEC and other producers like Russia.