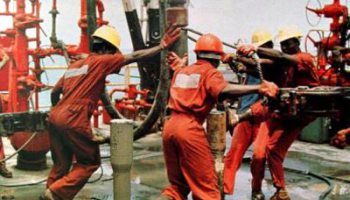 The Federal Government earned N748 billion as revenue from taxes and royalties paid by oil and gas companies operating in Nigeria in 2017.
This was contained in a Department of Petroleum Resources (DPR) report made available at a workshop organised for energy reporters in Lagos.
The report noted that the revenue represented about 83 per cent of the agency's target.
According to the report, DPR renewed close to 25 oil blocks, which had combined revenue of about $1 billion, granted approval for 16 new field development plans in 2017, which would increase the nation's oil and gas production by 560,463 when completed.
It stated, "We renewed 19 expired leases in 2017 to enhance upstream investment influx and accelerate oil and gas reserves and production growth.
"We actively supported the implementation of a major gas commercialisation programme, which seeks to create a regulatory framework to facilitate gas flare monetisation to end gas flaring by 2020."
DPR said it issued ten licences and approval for development of gas production and processing facilities that culminated in the commencement of the operation of the plant.
The agency said it revised and issued new DPR procedure guide for the determination of quantity and quality of petroleum products in Nigeria.
The DPR said it initiated early lease renewal programme to accelerate revenue generation for government.
It added that this was meant to fund national budget and incentivise upstream investment by ensuring security of tenure, long gestation and payback period for oil and gas investments.
The DPR further said it facilitated improved cooking gas penetration with local consumption growing from 390,000 metric tons to 470,000/metric tons with a potential to hit 500,000 metric tons milestone.
The report read, "We increased national gas reserve base from 192.07 trillion cubic feet to 197.74 trillion cubic feet representing 3.5 per cent increase over the preceding year.
"We increased operator compliance on National Production Monitoring System (NPMS) by commencing the upgrade of the NPMS to real-time data captured in 26 crude oil terminal locations.
"This improved the efficiency in the administration of crude oil export and production accounting."