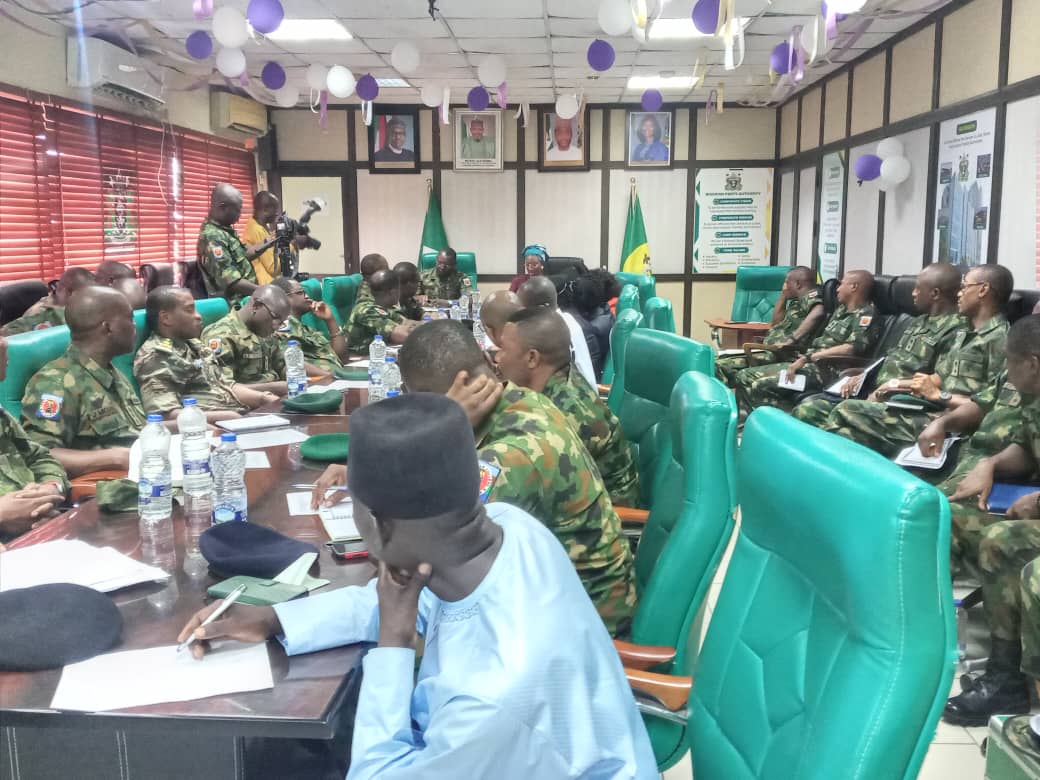 The Port Manager, Lagos Port Complex, Apapa, Mrs Olufumilayo Olotu has said that the nation's seaports play a vital role in national security.
Olotu said this while hosting the 37/2023 set of the Army War College Nigeria (AWCN) at the port on Wednesday.
AWCN was established in 2017 to develop the capacity of Nigerian Army officers in operational art including campaign planning and management, as well as the development of basic strategic skills. The college teaches operational art, military leadership, strategy and inter-agency cooperation.
While addressing the war college participants after the tour of the port, Olotu said, "Hosting participants from the Army War College Abuja is an event I look forward to every year because it gives me the opportunity to review the port activities so far between their last visit and the new one.
"They usually draw participants from outside and within Nigeria like Nigerian Navy, Nigerian Air force. It also makes me to know that the Nigerian Ports Authority plays a vital role in national security.
"We try to ensure that the necessary measures are put in place as a result of the volume of work we handle at the Lagos Port Complex so we partner with the Nigerian Army, the War College so that these participants will have a better understanding of all that national security entails.
"I also look at the areas of supply and logistics – that is those at the war front who need equipment to be efficient on their jobs and most of these equipment are brought in through the ports. So we make sure we create a special window for them such that when we have the movement of military equipment, they receive our support."
The liaison officer of the college, Brigadier General Solomon Diwa said the tour was organised to help army officers understand the operation and importance of the seaports as critical national assets.
"This is the third port we are visiting. We have been to the Lekki seaport and the Tin Can Island Port and now the Lagos Port Complex so that the participants can be exposed to the bigger picture of what is expected of them when it comes to the protection of critical national assets and infrastructure for national defence.
"Also, when they get back to the college, they will write and present papers based on what they had seen at these ports and marks will be awarded to them," Diwa said.