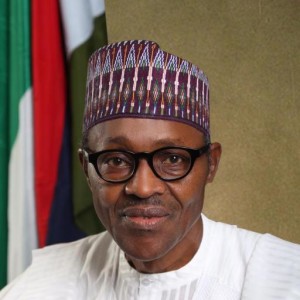 President Muhammadu Buhari on Friday reiterated that only tailored Nigerian solutions can fix Nigeria's unique problems.
The President restated this while receiving participants of the Senior Executive Course 39 (2017) of the National Institute for Policy and Strategic Studies, Kuru, at the Presidential Villa, Abuja.
Buhari said he was happy that the participants focused on how Nigeria can address its food security challenges leveraging science, technology and innovation.
He said, "I have listened attentively to the presentation by the course participants and I am glad that the findings and policy recommendations are apt and implementable.
"As I mentioned in my budget speech just two weeks ago, 'only tailored Nigerian solutions can fix Nigeria's unique problems.' I am proud to say your report is in agreement with that.
"Your submission has come at a time when Nigeria is recording significant successes in Agriculture and food security. However, we cannot afford to be complacent. We must develop strategies to sustain this momentum."
Buhari noted that in the first two decades of this century, the world has seen significant shifts in security, trade, technology, global warming or population demographics.
While saying that Nigeria is not isolated in the trends, the President said his administration was doing its best to respond to these changes.
"But we cannot be comfortable with just being a passive nation. We must be proactive," he added.
He promised the participants that members of the Economic Management Team will study their report and work towards implementing its recommendations.
He assured that his administration will continue to address the challenges of the institute in both infrastructure and manpower for improved performance.