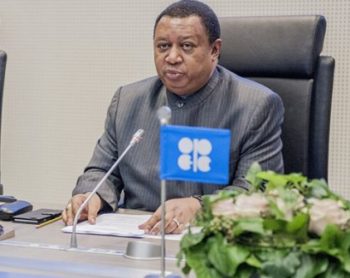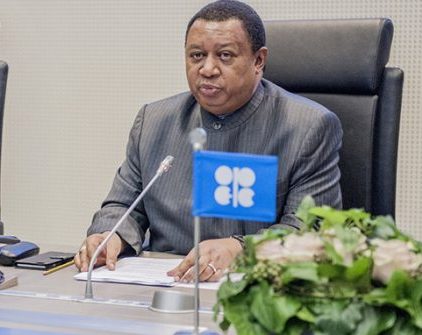 The Secretary General, Organization of Petroleum Exporting Countries (OPEC), Mohammad Barkindo, has said that the cartel is seeking "very long-term" cooperation with other oil exporters.
He said this on Wednesday in response to news reports that top OPEC producer, Saudi Arabia and non-OPEC Russia, were working on a long-term pact that could extend controls over world crude supplies by major exporters for up to 20 years.
Saudi Crown Prince, Mohammed bin Salman, announced the plan in an interview with Reuters on Monday.
Russia, the world's biggest oil producer, has worked with the 14-member OPEC in previous oil gluts to rein in supplies and push up prices, but a 10 to 20-year deal between the two would be unprecedented.
"We are looking for a very long-term cooperation between OPEC and non-OPEC producing countries," Barkindo told an energy conference in Baghdad.
OPEC states, Russia and several other non-OPEC producers agreed to cut supplies from January 2017 to lift oil prices that plunged from above $110 a barrel in 2014 to below $30 in 2016.
A deal to extend the pact, which has boosted prices to around $70 now, was agreed in November. The output cuts are now due to run until the end of 2018.
"In addition to the 24 countries that came to sign the declaration of cooperation in November, we have six more producing countries who came to show solidarity," Barkindo said.
Several oil exporters have suggested a six-month extension to the supply pact, Iraqi Oil Minister Jabar al-Luaibi told the conference, without identifying the countries.
The market for crude was stabilizing and prices had "improved", he said, adding that a decision on whether to extend cuts beyond 2018 depended on meetings to be held by the exporters by the end of this year.
Agency Report