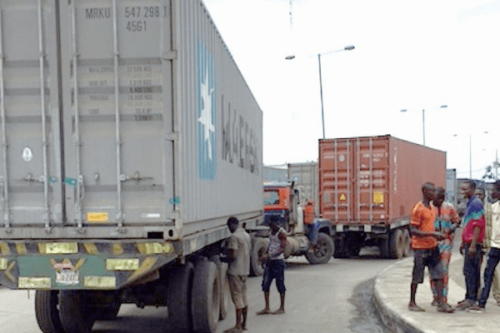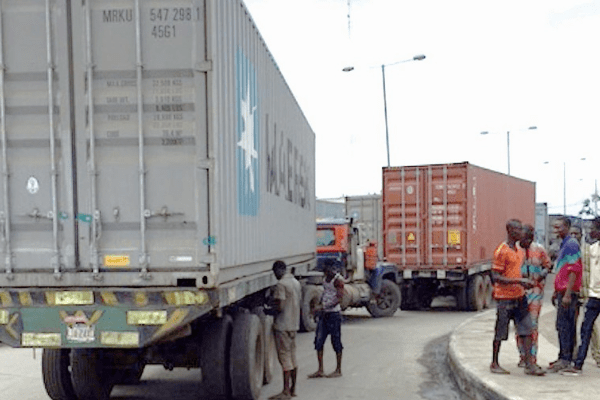 Vice Chairman of the Presidential Committee on clearing of trucks on Lagos ports access roads, Kayode Opeifa on Sunday said the gridlock has been cleared by 50 percent.
Opeifa, who is a former Commissioner of Transport in Lagos State, said the clearing of trucks on Apapa port and access roads are moving steadily and the roads would soon be totally cleared of trucks.
His assessment came barely 24 hours after the expiration of the Presidential Order issued on Wednesday, ordering the clearing of all trucks from the Apapa port and roads.
Opeifa, who was representing the Chairman of the Committee, Vice President Yemi Osinbajo, scored the exercise "as above average" within the first 24 hours of the deadline. He said the cleanup was ongoing and that most of the roads would be cleared of all trucks by Monday.
The President in issuing the order set up a task force headed by Vice president Yemi Osinbajo to clear the Apapa gridlock and its environs within two weeks.
"The Taskforce, which will report directly to the President, has included on its Terms of Reference the development of an efficient and effective management plan for the entire port area traffic, including the cargo, fuel distribution, and business district traffic."
Speaking with reporters on Sunday, Opeifa said most of the roads especially the ones leading to the port have been cleared.
He said because of the nature of the vehicles, and the huge numbers involved, trucks could still be found on the roads but efforts are being made to clear as much of them as possible off the road.
"The trucks could not comply fully because of their number, however, we are using a combination of stakeholder engagement, traffic management direction and enforcement to clear up to port road inside Apapa. 
"This is also backed up by a manual call up system by the Nigerian Ports Authority (NPA), which has started using the newly deployed empty container return yard at Lillypond Terminal. This is the centre point for empty container return as well as call-up stage in deployment point for port access," he said. 
Copyright Ships & Ports Ltd. Permission to use quotations from this article is granted subject to appropriate credit given to www.shipsandports.com.ng as the source.