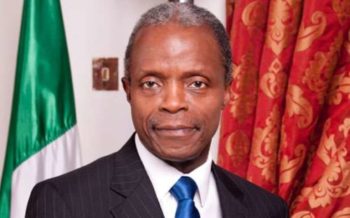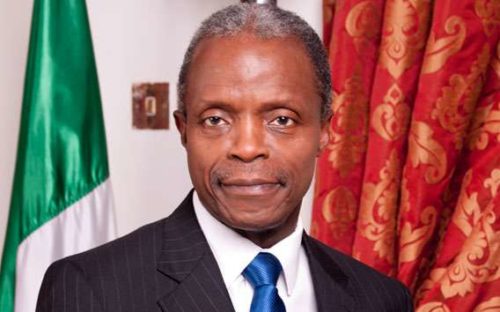 Vice-President Yemi Osinbajo has assured stakeholders that the Federal Government is currently collaborating with the private sector to resolve the gridlock that is crippling economic activities in Apapa, Lagos.
According to a statement by his Senior Special Assistant on Media and Publicity, Laolu Akande, Osinbajo spoke on Tuesday while receiving a delegation from the Lagos Chamber of Commerce and Industry (LCCI) at the Presidential Villa, Abuja.
He said the present administration, in line with its Economic Recovery and Growth Plan, would continue to ensure the implementation of policies to drive socio-economic growth and prosperity.
"I think that no one is in doubt that we have very great policies and we will ensure that these things are implemented and are done as faithfully as possible," he said.
Osinbajo also said the private sector in Nigeria would continue to play a prominent role in the economic programmes and initiatives of the administration.
He noted the significance of private sector investment in the economy, adding that collaboration between the Federal Government and the private sector would further boost the country's economic progress.
"If you look at our economic programmes and several other initiatives, the private sector plays a prominent role in them, and that is how it should be.
"So there is no question that the roles the LCCI and private sector play are critical to the kind of development policies and plan that we have in this government," he said.
The Vice President commended the LCCI for its Presidential Policy Dialogues on the economy, which he noted has helped in shaping some initiatives and policies of government.
Osinbajo further said that the administration will continue to have robust engagements and work with the private sector and stakeholders in developing plans for implementation of several economic projects.