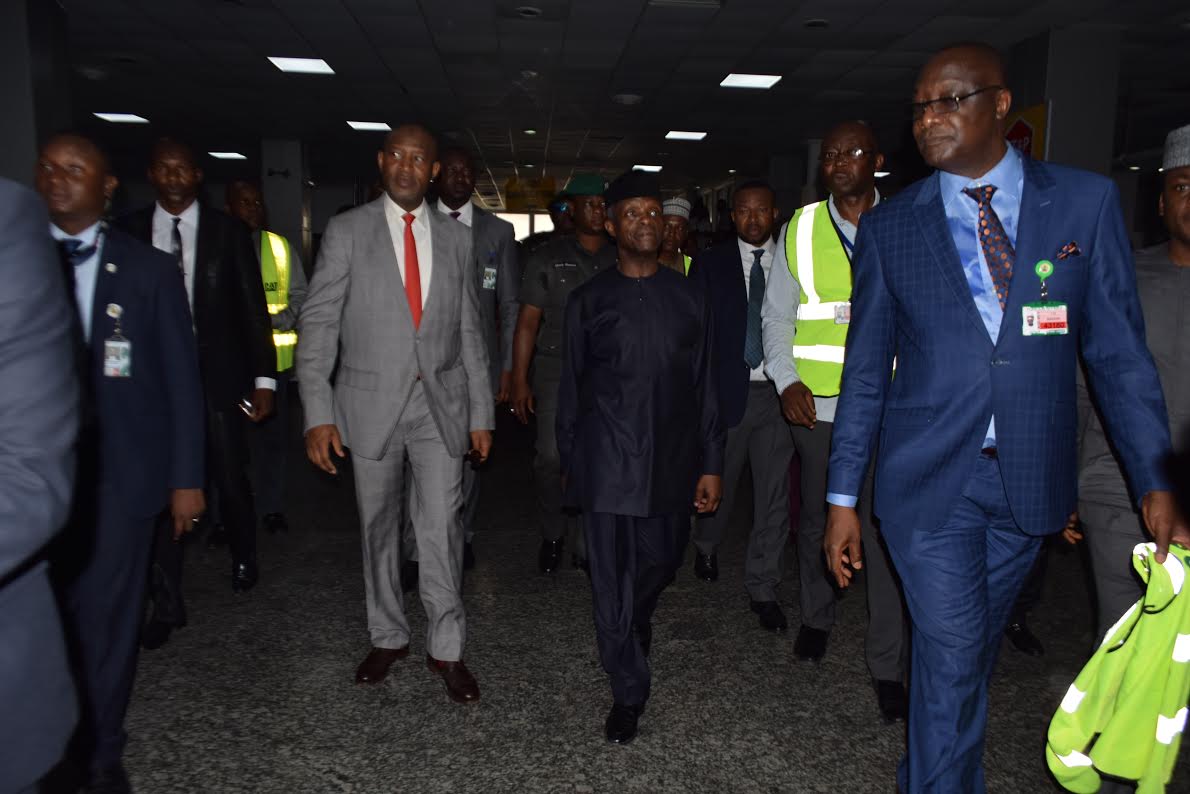 Acting President Yemi Osinbajo inspected toilets and carousel during a surprise visit to the Murtala Muhammed International Airport in Lagos, on Thursday.
Spokesman to the Acting President, Laolu Akande, said his principal visited the place "to see things for himself".
"Ag President Osinbajo now on a surprise visit to Murtala Int'l Airport days after approving 60-day reform plan to ease biz in the country," Akande tweeted. "Osinbajo visited the state for a capital market and investment conference. Osinbajo at Lagos Int'l airport checking out toilets, carousels, immigration, toilets in the airport- to see things for himself."
On Tuesday, Osinbajo chaired the expanded meeting of the Presidential Enabling Business Environment Council (PEBC) attended by Senate President Bukola Sakari and Speaker Yakubu Dogara.
He had told the media after the four-hour meeting that two bills targeted at making doing business in Nigeria easier will be passed by the national assembly within 60 days.
"We have looked at three broad areas that we are trying to improve ease of doing business. There are entry and exit of goods, entry and exit of persons into Nigeria and the whole general transparency and efficiency in government agencies and parastatals. Of course, the whole idea is to provide an environment for those who want to do business (both local and foreign) in Nigeria," he had said. "A lot of work has already been done, there are pieces of legislation that we are also looking forward to seeing and we have been working with the National Assembly to ensure that these pieces of legislation are passed. Of course there are some improvements which we expect to see at our ports, airports, seaports, immigration, granting of visas and those kinds of things."
Copyright Ships & Ports Ltd. Permission to use quotations from this article is granted subject to appropriate credit given to www.shipsandports.com.ng as the source.