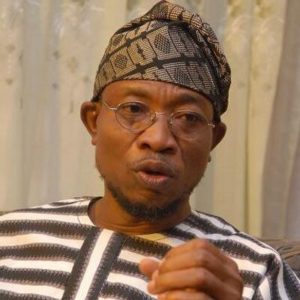 The Director of Public Building in Osun State Ministry of Works, Niyi Ogundiran, has said the proposed M. K. O Abiola International Airport in Ido-Osun, Osun State, will cost N69 billion under a concession arrangement with an indigenous company.
Ogundiran disclosed this at a meeting with members of the State Assembly in Osogbo on Thursday.
He said the concession arrangement would last for 30 years before permanent transfer of ownership to the state government.
According to him, the contract was first awarded on Oct. 14, 2012, at the cost of N 4.5 billion, noting that the project was to be completed within eight months by the government and not under concession arrangement.
Ogundiran said the contract was later reviewed to gulp N11 billion to be able to accommodate more features.
He said the state government had spent N3.6 billion on the project before the concession arrangement, adding that the N3.6 billion would be deducted from the N69 billion contract sum.
Permanent Secretary in the Ministry, Nurudeen Adeagbo, said that the concession arrangement would be to the advantage of the state.
He expressed the hope that the company would deliver a perfect job.
In his remarks, the Deputy Speaker of the Assembly, Adegboye Akintunde, urged all those in charge of the project to ensure its success.
Akintunde said Osun people were watching with keen interest to know the outcome of the arrangement.
The Chairman of the House Committee on Commerce, Co-operatives and Industries, said that the airport project was a huge investment and must be handled carefully.
Olatunji said if well executed, the project would facilitate the state's economic development.