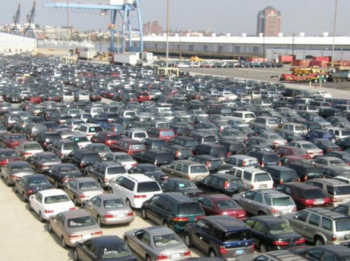 Peugeot Automobile Nigeria (PAN) says federal government's sealing land borders to prevent car imports will lead to several gains in Nigeria's economy, stimulating local assemblage and creating jobs.
General Manager Strategy and Marketing, PAN, Bawo Omagbese stressed this when the Chairman, House Committee on Customs, Rufai Chanchangi and Chairman House of Representatives Committee on Governmental Affairs, Dr.  Hussaini Kangiwa visited his company in Kaduna on Wednesday.
He explained that beside ensuring job security and opening up of new opportunities, the move would also earn more revenue for the country.
He argued that the porous land borders make it easy for smugglers to bring in vehicles at lower costs and make the competition with genuine dealers frustrating.
Omagbese while making a presentation to the visitors, appealed to them to make laws that would support growth of local industries, which would in no little ways contribute to the growth of the economy.
He explained that the automobile industry is a catalyst for economic growth and development in every major country in the world, adding that it contributes in providing support to other subsidiary industries.
"Our growth drive includes promoting drive for increased local content, investing in people to improve productivity and running the most modern and well equipped training centre which focuses on technical, vocational and entrepreneurial training in Nigeria,|" he said.