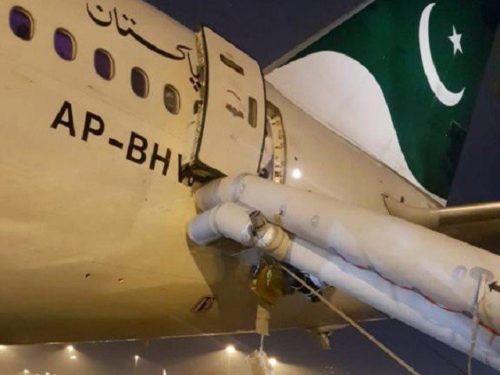 Recently, a passenger onboard a plane flying to Islamabad, Pakistan opened the emergency exit door thinking it was the bathroom while the plane was still on the ground at Manchester Airport, United Kingdom.
The incident caused serious delays leading to some passengers offloading from the plane.
According to the airline, Pakistan International Airlines (PIA), the flight 702 was due to fly from Manchester, United Kingdom to Islamabad, Pakistan on Friday but suffered a delay of seven hours due to the incident. 
A spokesperson for the airline said, "All passengers were provided dinner. The offloaded passengers were provided with transportation and hotel accommodation and will be adjusted on the next available flight.
"PIA regrets the inconvenience caused to its passengers due to this incident."