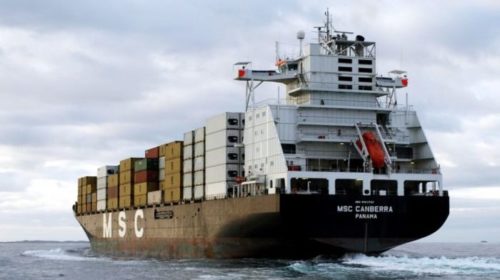 Israeli Defense Force (IDF) personnel boarded a cargo ship belonging to the Mediterranean Shipping Company (MSC) off Haifa on Sunday in response to an unlisted passenger who reportedly attempted to start a fire aboard.
The IDF said it worked with the ship's captain to search the vessel in order to find and detain the stowaway. The perpetrator has been handed over to Israeli police.
The vessel was anchored near the Israeli coast at the time of the naval forces' intervention.
It is unclear whether the ship sustained damage in the incident. The IDF has shared a video of the operation on Sunday.
While the armed forces did not reveal the identity of the ship, local reports said the vessel in question was the 1995-built MSC Canberra, which was en route to Haifa from the Turkish port of Mersin.