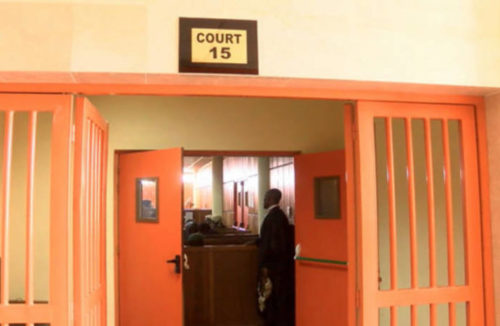 A 25-year-old stowaway, Pedro Desmond Peter, acquitted by an Apapa Magistrate's Court has narrated why he illegally boarded a cargo ship, MT Glenda Melissa, at Tin Can Island Port, Lagos. 
Speaking exclusively with SHIPS & PORTS after the court had told him to go and sin no more, Peter said he took the risk while boarding the ship through the propeller to go and play football in Europe.
While thanking the court for acquitting him, he vowed never to embark on such trip and also advised others never to embark on such risky venture. 
"My name is Pedro Desmond Peter. I am from Borno State but my parents live in Abuja. I work as a bus conductor in Abuja. I came to Lagos to look for greener pastures since two years where I started as a boat boy aka boat dekan. So unfortunately, I met a guy, a friend of mine that was driving a boat. He told me to be his boat conductor and I started to work for him.
"One day, he told me he is travelling abroad and I told him I will go with him. So from there, he took me to a sailing ship. I boarded the ship with him through the propeller side.
"Not too long, the captain of the ship saw us and said we can't travel to where they are going to. He called on Nigeria Immigration Service to come pick us. My friend was able to board another boat to escape from being arrested by Immigration.
"Meanwhile, I don't know where the ship was heading to but my friend had told me that the vessel was going to Europe. My aim of going to Europe was to go and play football.
"Now that the court has forgiven me, I won't do anything to offend the government again. I want to advise anyone nursing the thought of embarking on such trip not to try such because it is very risky. I want to advise my fellow youths not to waste their talents and time doing nothing. Rather, they should find something to do by learning a skill or a trade," Peter said.