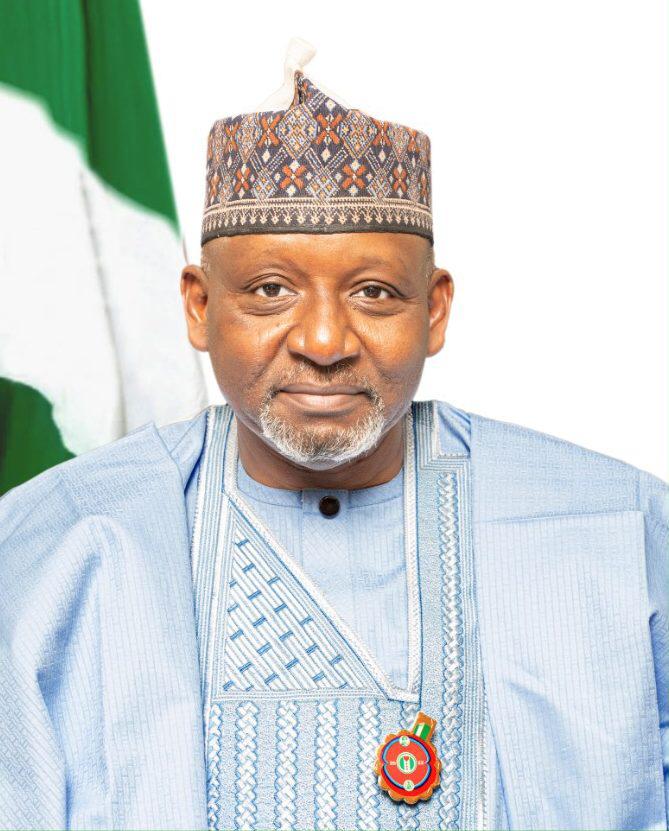 The Minister of Transportation, Mu'azu Sambo has said that use of National Identification Number (NIN) is now compulsory for purchase of train tickets while adults can only use their NIN to register for not more than four minors, adding that it would also take care of ticket racketeering.
He stated this on Sunday in Kaduna during an inspection of security and other measures put in place to forestall subsequent attacks that may occur in the course of plying the Abuja-Kaduna corridor after resumption.
Also, the Minister expressed satisfaction over the level of security measures put in place along the Abuja- Kaduna train route ahead of resumption of service after being shut down for eight months owing to attack by terrorists.
The Minister believes that the measures put in place is adequate enough for the train service to commence.
"There are sensitive equipment which we have deployed that I will not reveal. The other thing I can tell you is that for every journey, the train is monitored every seconds on the screen. The train driver can see from a distance if there are any threats on the tracts that will enable him match the break long before getting to the threat, and that is why I am telling you confidently," he said.
The Minister debunked the rumour that train services will resume on Monday, adding that the newly introduced measures will delay the resumption of business along the corridor for a few more days for passengers to get acquainted with the new protocol involved in train boarding before it will resume services.
"We have not said that train services will start tomorrow. I want to be very categorical about that. Now we have introduced a new system before you buy a ticket. The purchase of a ticket requires you to provide a phone number and a national identification number in order to profile you because that is the beginning of the security checks. So at any point in time when a train moves from one station to another, we know who and who are on board.
"If you don't have an NIN you are not going to board our train, it is as simple as that. If you are a minor, an adults will register for you and an adult can only register for not more than four minors.
"Now, we want to give sufficient time for Nigerian public to listen to these two requirements, to assimilate this new system. So if you go and start tomorrow, a lot of people will be disgruntled. Why didn't they tell us that this is a new way of doing it? Why didn't they give us adequate time to do it? So we want to give you adequate time. Definitely between three, four or five days, certainly not more than a week," Sambo said. 
He assured Nigerians that a smooth and secured train ride is guaranteed, also noted that the trains will not travel at nights for now, while there is also going to be a review in train fares.
"I can assure you that we are a very sensitive government and will consider the masses in the review of the train fare. We are not going to tell you what we have done. It is a security matter and I have no apologies for that. We'll be monitoring it on a daily basis and improve on wherever we find some snags. 
"The ticketing called e-ticketing has already been contracted to a company called secure ID. That concession has gone through the entire concession process under extant laws, including approval by the Federal Executive Council. So that concession remains in place for the duration of the concession period, which I think is 10 years," he added.