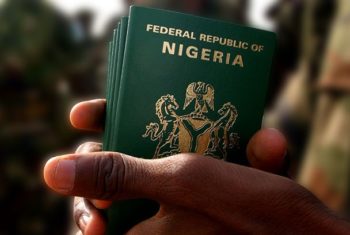 The National Bureau of Statistics (NBS), Immigration Statistics has revealed that application for international Passports dropped by 80.43 percent in 2017.
According to the report, a total of 720,958 passport applications were received in 2017 as against 3,684,288 received in 2016.
It stated, "This represents about 80.43% negative growth. 127,882 of the 2017 figure are minors, 544,473 are adults and the remaining 48,603 are senior citizens."
The bureau said a total of 152,163 passports were issued at the foreign missions in 2017 as against 172,824 issued in 2016 while the number of visa issuance at the foreign missions was put at 115,150.
"This represents 11.95% negative growth. The number of lost and stolen passports re-issued in 2017 was put at 13,450," it added.
However, the report revealed that the Nigerian Immigration Service (NIS), generated N35,724,482,338.26 in 2017 as against N36,175,778,205.77 local revenue generated in 2016.