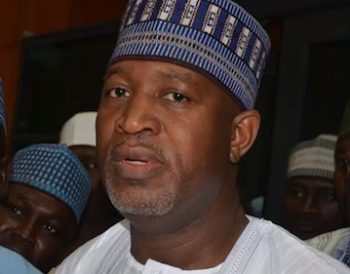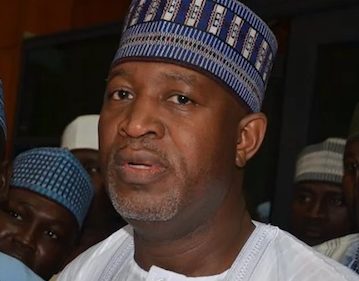 Pensioners in the Nigerian aviation industry have accused the Minister of State for Aviation, Senator Hadi Sirka, of concessioning Nigerian airports to his surrogates in order to reap personal profits.
The pensioners, under the aegises of the Association of Nigerian Aviation Professionals (ANAP) and the Nigeria Union of Pensioners (NUP), said that the planned concession of the Lagos, Kano, Port Harcourt and Abuja airports is intended to enrich the minister.
In a resolution signed by the Secretary-General of the NUP, Emeke Njoku, and the Secretary-General of ANAP, Rasaq Saidu, the pensioners said that the unions had severally protested against any form of privatisation, concession or public-private partnership (PPP) of revenue points in the aviation industry, but Sirka was bent on going ahead with his plans despite their opposition.
The unions alleged that Sirka intended to concession all revenue points of the Federal Airports Authority of Nigeria (FAAN) to himself, vowing that they would ensure the plan did not see the light of day.
The pensioners insisted that revenue points of the FAAN, such as toll gates, car parks, billboards, fuel surcharges, shops and VIP lounges, were concessioned with poor results.
"The Honourable Minister of Aviation has deliberately refused to implement the public hearing resolution of the National Assembly on the concessioning of the four viable airports: Port Harcourt, Kano, Lagos and Abuja.
"The unions drove away dubious concessionaires when we discovered that their operations were inimical to the growth of the FAAN, especially in the area of revenue generation. The apostle of concession wants to adopt the same method of liquidating Nigeria Airways to concession FAAN to himself and his cronies.
"What they did was to announce that Nigeria Airways had been liquidated and therefore ceased to operate. What it means is that the existence had been terminated by executive fiat. Was this the right way to have liquidated a national carrier, which was established as a company through an act of the parliament, which was not abrogated at the time? It was liquidated," the statement read.
The pensioners insisted that before the airports could be concessioned, the government ought to abrogate the act setting up the FAAN, stressing that the federal government has been losing revenue since the liquidation of Nigeria Airways.
They therefore called on the National Assembly to intervene on the planned concession of the airports, recalling that it recently intervened to stop the concession of the Port Harcourt refinery.    
Copyright Ships & Ports Ltd. Permission to use quotations from this article is granted subject to appropriate credit given to www.shipsandports.com.ng as the source.