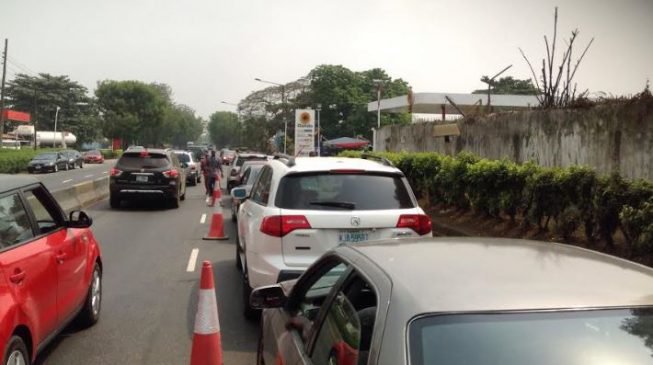 Long queues for fuel by motorists have returned to Lagos barely two weeks after the Group Managing Director of Nigerian National Petroleum Corporation (NNPC), Dr. Maikanta Baru assured Nigerians they had seen the last of fuel scarcity in the country.
A tour around the Lagos metropolis by a correspondent of SHIPS & PORTS DAILY on Sunday revealed that no part of the city was spared the agony as motorists spent several hours at filling stations, which for the most part, did not dispense the product. 
The long queues compounded the traffic woes in various parts of the city, with black marketers having a field day.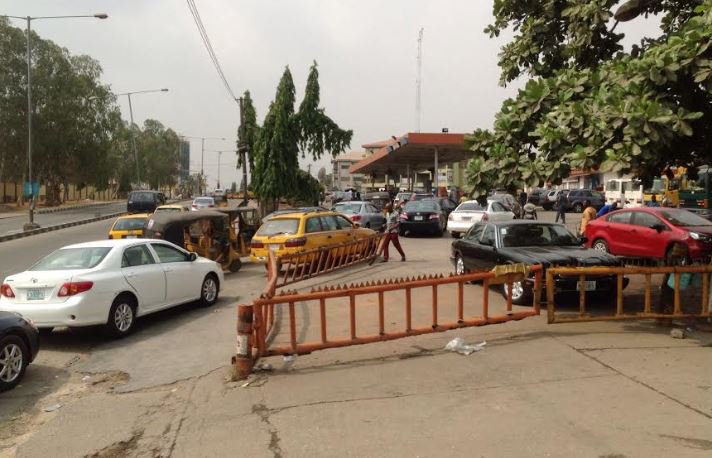 Meanwhile, NNPC said it had released 250 trucks of petrol to Lagos metropolis to combat scarcity.
The corporation's spokesman, Ndu Ughamadu, made this known while speaking with newsmen on Sunday.
He said there has been a slight change in the distribution network in Lagos, as the state is currently being supplied by members of the Major Oil Marketers Association of Nigeria (MOMAN).
"At the weekend there was a hitch in discharging of petrol by ships which have been ratified. Today, 250 trucks have been discharged to Lagos compared to less than 200 trucks usually allocated to Lagos at the weekend," the statement read.
Ughamadu urged motorists to avoid hoarding petrol and panic buying, as "there is sufficient products in stock that will last for days".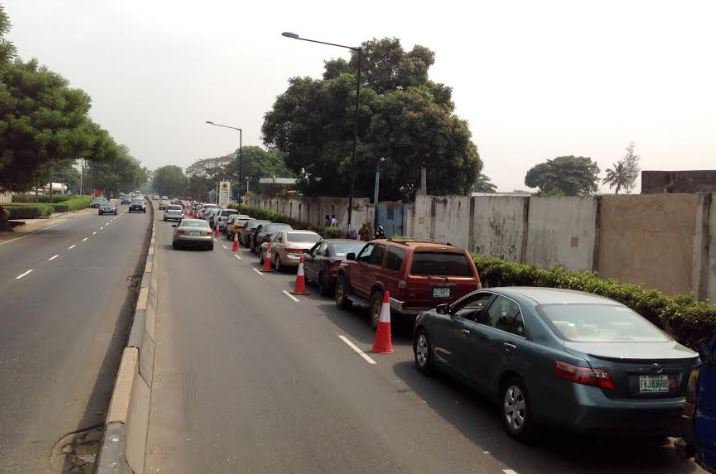 The NNPC spokesperson also said a "slight hitch" occurred at the Port Harcourt refinery due to a power problem.
"Port Harcourt refinery is slightly down for now, pending when the problem will be rectified," he said.
On Sunday, many of the filling stations operated by major marketers did not sell while outlets owned by independent marketers were shut.
At Ikorodu, Epe, Mile 12 and Lekki axis, most filling stations, which had products, sold above the official pump price.
The Executive Secretary, Depot and Petroleum Products Marketing Association, (DAPPMA), Olufemi Adewole, said there was shortage of petrol supply across the country.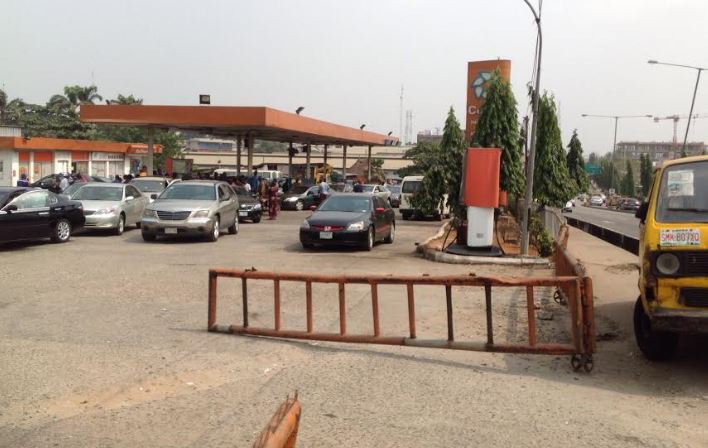 Adewole said that what is playing out at the moment is the preference of NNPC deploying more supply to the major marketers.
"The truth is that there is short supply at the moment. If NNPC can raise supply we will be able to get to inland areas and focus on major cities, but I can tell you there is no much supply from NNPC," he said.