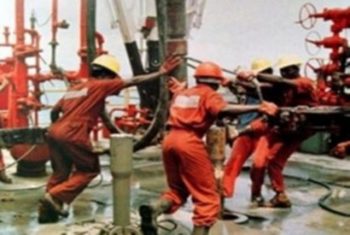 The Executive Secretary, Petroleum Technology Development Fund (PTDF), Dr Aliyu Gusau has said that the Petroleum Industry Bill (PIB), has no clause for value generation which is critically needed in the sector.
The bill is currently before the executive awaiting presidential assent.
Gusau made this known on Monday in Abuja at the 11th Annual International Conference of the Nigerian Association for Energy Economics (NAEE).
He said, "Unfortunately, I have gone through all the four bills of the petroleum industry waiting to become law; I have seen fiscal and regulatory provision about the mid-stream and the downstream.
"But I have not seen anything in all the four bills that incentivize value generation.
"This is the challenge I must put forward because this is the key in our journey to a post-oil economy in Nigeria."
Gusau noted that the oil and gas sector had the capacity to provide everything needed in the country if the whole business model would be changed.
He said happenings in the global oil and gas landscape, such as the shale phenomenon, would certainly impact Nigeria and had brought to the fore, the need for Nigeria to begin the transition to a post-oil economy.
He said, "What is not certain is whether we are ready for that. For me, there are great opportunities in this journey.
"We must seize these opportunities to commence the journey of a post-oil economy.
"I still believe that oil is still central. The oil industry in Nigeria is the only sector that has the capacity to provide the foundation for that journey.
"But it cannot be done with the current business model that is focused essentially on the upstream.
"The business of taking oil from the ground and marketing it across the globe has to stop.
"The only way the oil and gas industry can provide the foundation for the journey of a post-oil economy is to move from its focus on the upstream to the mid-stream and downstream where a value is created."
Gusau described value generation as the area where wealth and jobs would be created such as fertilizer production, electricity and petrochemicals manufacturing. He urged that value generation should be accepted as the norm in the Nigerian oil and gas industry.
Also, Prof. Wumi Iledare, President NAEE said the PIB offered significant optimism to the petroleum sector.
He said, "The passage of the PIB is certainly a worthy milestone in the oil and gas industry history in Nigeria, having unglued the omnibus petroleum industry bill of 2008 and 2012 into four parts.''
He explained that the sector would continue to await the assent of the bill to ensure effective restructuring.
The restructuring, he said, would be expected to completely revolutionalise the institutional governance, fiscal and communal structures of the oil and gas business in Nigeria.