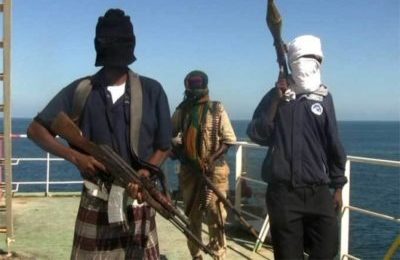 Four crew members of a Singapore-flagged supply vessel were kidnapped on October 29, some 60 nautical miles south of the Republic of Congo, West Africa, according to Asian piracy watchdog, ReCAAP.
A group of 10 perpetrators armed with guns boarded the anchored ship, assaulted the crew and damaged the ship's radio equipment, before abducting the vessel's master, chief engineer, chief officer and a member of the deck crew.
The abducted crew were taken to a Panama-flagged tanker, previously hijacked by pirates, and reportedly proceeding to Nigeria, ReCAAP said.
It has been reported that the vessel's 2nd engineer and oiler sustained minor injuries as a result of a scuffle with the perpetrators. The remaining crew was safe. No items were stolen from the ship.
"The company's Emergency Response Team (ERT) was activated and the ship with the remaining 11 crew on board has been directed to proceed to the port of Pointe-Noire, Republic of the Congo," ReCAAP added.
As informed, the company had arranged for a medical team to board the ship to assess the crew's health condition and provide assistance and emotional support.
The local authorities are said to have established contact with the ship.
"The Maritime and Port Authority of Singapore had contacted the relevant authorities and sought the assistance of the Nigerian Navy to keep a lookout for the tanker and the abducted crew," ReCAAP said.    
SHIPS & PORTS DAILY  last Wednesday reported that a group of armed pirates attacked an LPG tanker carrying out bunkering operations 101 nautical miles West of Pointe Noire, Congo same day. 
The pirates, in a speedboat, chased and fired upon the LPG tanker causing the ship to trigger emergency bunker stop procedure and cast off.
The master employed evasive manoeuvres and increased speed, managing to escape the attack. All crew members are reported to be safe.  
Copyright Ships & Ports Ltd. Permission to use quotations from this article is granted subject to appropriate credit given to www.shipsandports.com.ng as the source.