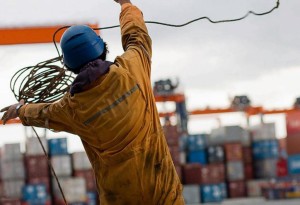 By Jite Eriabie 
Seafarers across the world are becoming increasingly unhappy, according to a report released by the Mission to Seafarers. 
According to a Seafarer Happiness Index (SHI) released by Mission to Seafarers, the average seafarer happiness level in the fourth quarter of 2017 was 6.25 out of 10. The results show a downward trend when compared to the surveys conducted in 2015 and 2016 when levels 6.46 and 6.41 were reported respectively.
The index serves as an ongoing study into how those at sea feel about a range of key areas which impact them on a daily basis and it has been launched so as to bridge the knowledge gap about seafarers' life at sea.
The feedback provides a blueprint for the needed improvements, the aim being enhancing seafarers' work and life conditions so as to boost their performance and avoid potential accidents, among other things. 
More than 40% of the respondents were in the 25-35 years age range while 95% of the respondents were male – a reflection of the male-dominated nature of the industry. 
The largest groups of respondents were from South East Asia, followed by the India and Western Europe. 
Those serving on container vessels marked their average happiness highest, followed by bulk carriers, while tankers bring up the rear.
The lowest happiness score was given to the workload item as the respondents complained about poor treatment and heavy workload while on board.
Other major issues, according to the report, include stagnation of wages, lack of adequate provisions for seafarers at certain ports, lack of connectivity on board, low standard of food preparation and low level of hygiene. 
Copyright Ships & Ports Ltd. Permission to use quotations from this article is granted subject to appropriate credit given to www.shipsandports.com.ng as the source.