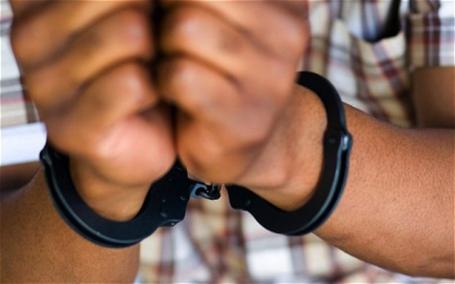 The Lagos State Police Command has arrested four men for allegedly diverting floor tiles and other building materials worth N10 million from Apapa port.
The suspects were identified as Ganiyu Yusuf, 62; Femi Adewara, 51; Ibrahim Suleiman, 30 and Akeem Abdullahi, 48.
According to the police, Yusuf, who is the leader of the gang, said they purchased the goods from one of the terminals at Apapa wharf. He said he bought the goods for N4.8 million and had hoped to make N8 million after selling same.
Lagos State Commissioner of Police, Imohimi Edgal, who paraded the suspects, said on July 4, 2018, information was received that a 1x 20 feet container laden with floor tiles and other building materials valued at about N10 million was being diverted from Apapa port and offloaded into a shop at 24 Oluwo Plaza, Ido terminal, Lagos.
Edgal disclosed that the theft of the container laden with imported tiles and other items was carried out with the aid of forged documents which enabled the suspects to move the container out of the port.
He said the suspects will be charged to court as soon as the investigation is concluded.