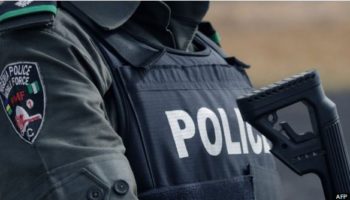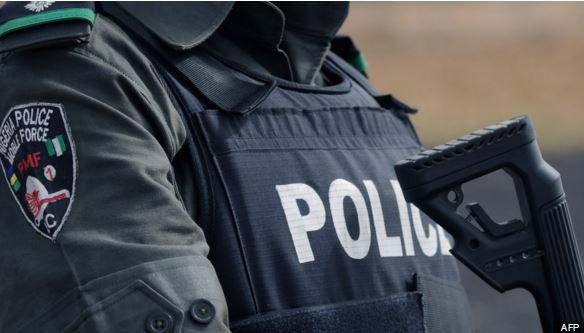 A 20-year old man identified as Shehu Ajisafe has been arrested at Apapa for robbing commuters and other passers-by in traffic. 
Said to be a mechanic apprentice, Ajisafe is allegedly a member of a notorious gang based in Apapa and responsible for perpetuating all manner of traffic crimes. 
In a chat with SHIPS & PORTS DAILY, a police source on the condition of anonymity, gave a detailed account of the incident.
The source said, "That very night Ajisafe was arrested, we had our foot patrol men at the meeting points of the notorious gang. Because of the activities being perpetuated there, we decided not to park our patrol vehicle. We did not want to alert about our presence. Instead of a patrol van, we decided to use another tactics by posting foot men there. They were there as guards. 
"Around 12:30am our policemen stopped a motorcycle with two men and a rider. They never knew we were policemen. As soon as they discovered it was a trap, the man sitting at the back of the motorcycle who was Ajisafe was held by the policemen while the other two zoomed off on the motorcycle.
"Ajisafe did his best to resist arrest; he was struggling to escape. It took the combined effort of other police officers to get him arrested. He was eventually handcuffed and when a proper search was conducted, items such as razor blade, a very long brand new sharp cutlass and lot of charms were recovered from him. He could not give reasonable answers why those items were with him. He was then brought to the station and charged to court."
On Friday, he was arraigned before an Apapa Magistrates' Court on a five-count charge bothering on conspiracy and unlawful possession of dangerous weapons.
The prosecutor, Tony Elibe told the court that the defendant committed the offences on February 27, 2018 at about 12:30am along Muyibi Link, Off Kirikiri Road, Olodi Apapa.
"The defendant conspired with two others to unlawfully display one sharp long cutlass in a manner that can cause terror to the public. He was found without lawful and reasonable excuse with some fetish, criminal charms and razor blade with the intent to use it to deprive passers-by of their belongings by snatching their phones and bags," he said.
Elibe said the offences contravened sections 411, 298(3),51, 133(b), 298 and 287 of the Criminal Laws of Lagos State 2015.
However, the defendant pleaded not guilty to the five-count charge brought against him.
In his ruling, the Magistrate Mukaila Fadeyi granted the defendant bail in the sum of N100,000 with one surety. The address of the surety must be verified with evidence of three years' tax remittance to the Lagos State Government.
He adjourned the case till April 4, 2018 for mention.