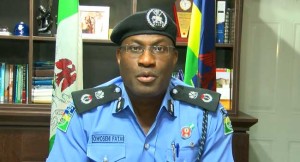 Security operatives from the Lagos State Police Command deployed in the riverine area of the Ishawo Community in Ikorodu area of the State on Wednesday commenced total demolition of illegal waterfront shanties within the creeks where criminal elements hibernate to perpetrate their nefarious activities.
The State's Commissioner of Police, Fatai Owoseni who briefed journalists in Ishawo on the ongoing operations in the creeks by a combined team of the State Marine Police, the Special Anti-Robbery Squad (SARS), mobile policemen and the men from the anti-kidnapping squad in coordination with the local vigilante group, said 13 suspected kidnappers have already been arrested and are currently aiding the team to track down the remaining suspects still on the run.
Two weeks ago, four Police Officers and one Army Captain lost their lives after an ambush by suspected militants in Ishawo area.
Governor Akinwunmi Ambode, while condoling with the families and loved ones of the departed officers, had said every perpetrator directly or remotely linked to the dastardly act would be brought to justice in the shortest time possible.
Owoseni said that the Governor immediately ordered a joint operation to hunt down the perpetrators, adding that the operation was yielding positive results.
"So far so good following the attack that occurred at Ishawo where we lost four of our policemen and army captain, we have deployed operatives in the water.
"What you have seen now is for us to appraise what we have been doing for the past one week. So, quality arrests have been made and we are talking to them because the arrests that were made we believe that we get some evidential value from them, so they are talking to us, at least that makes us to know who we are looking for so that we won't be just wild catching," Owoseni said