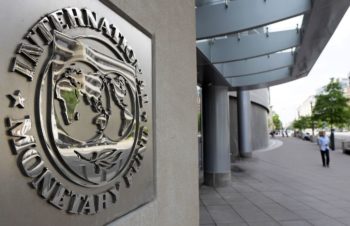 The IMF on Wednesday urged countries to press forward with nuanced tax and spending policies due to political and economic realities in the U.S, Europe and China.
The IMF said in Washington that wise fiscal policy would help other countries overcome the political and economic realities in the U.S. and others.
The IMF report came as policymakers began gathering in Washington for the semi-annual meetings of IMF and World Bank member countries.
Finance ministers and central bank governors from the Group of 20 major economies, known as the G20, are also scheduled to meet on the sidelines of the April 21- April 23 conference.
According to IMF, "the lack of specificity about the size and composition of the expected fiscal stimulus in the U.S, a number of elections in Europe and the upcoming party congress in China all contribute to policy uncertainty."
On global economy, IMF also said that overall public debt in advanced economies should stabilise in the medium term, while fiscal deterioration in emerging economies appeared at an end.
The IMF warned too that emerging market and developing economies remained at risk from a more rapid rise in interest rates, a large appreciation in the U.S. dollar and lower commodity prices.
All could "exacerbate debt vulnerabilities and trigger the materialisation of contingent liabilities, in particular those related to implicit government guarantees on corporate borrowing," the IMF said.
The IMF has long advocated for growth-friendly fiscal stimulus in countries that require a boost, but has also warned robust economies to be fiscally prudent during good times.
The IMF urged the U.S. to begin fiscal consolidation next year "to put debt firmly on a downward path" given that the economy is close to full employment.