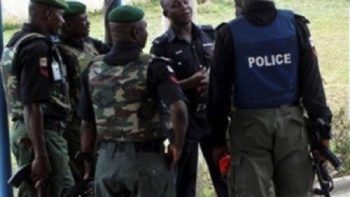 The Maritime Police Command has insisted that its officers will continue to carry out checks on containers even after such containers have been released from the port by the Nigeria Customs Service (NCS).
Speaking exclusively with SHIPS & PORTS DAILY at the Command's Obalende, Lagos headquarters, its spokesman, Sodik Tunde said, "If we receive information on a certain container, police has the power to make arrest based on the credibility of that information. When we receive intelligence report we act on it. We have been able to make some seizures too. It is not as if police is undermining the work of Customs in performing their duties."
He said crime rate at the port has reduced compared to previous years.
"The marine police, inland waterways police, and port police have been able to sensitize people on those vulnerable points. What we do is to prevent crimes from happening by increasing our patrol and those flash points we have. We either post some of our men there or we do a joint patrol with the Nigerian Navy to cover the port area and our waterways," he said.
The Marine Police Command image maker enjoined Nigerians to have confidence in the Police.
"We are working on people to see the police as someone you can give information and you are secured. For instance, someone just say I have this information and I'll want to be protected. Police are not magicians; we depend on intelligent report and working with group of people to make our society a better place for people to live in," he said.
The Maritime Police Command, headed by Assistant Inspector General of Police Kola Sodipo, comprises Eastern and Western Port Commands, Nigeria Inland Waterways Authority (NIWA) Command and the Marine Police Command.