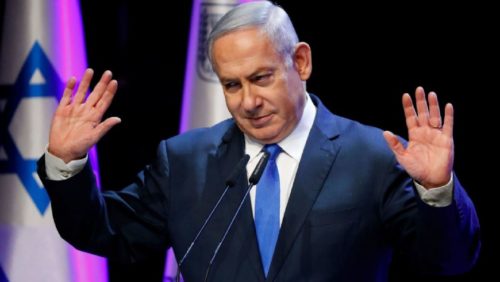 Police on Thursday recommended bribery charges against Israeli Prime Minister Benjamin Netanyahu's lawyer and five other suspects over a $2 billion sale of German Thyssenkrupp submarines to Israel.
The Prime Minister was questioned by police in the investigation but in a statement announcing its conclusion, police reiterated that Netanyahu is not a suspect.
The deal for three submarines and four patrol vessels has been the subject of a corruption investigation since 2016 after Israel's Channel 10 TV reported that David Shimron, Netanyahu's personal lawyer and a distant relative also represented the local agent of Thyssenkrupp Marine Systems, thus raising concerns of a conflict of interest.
"I did not commit any crime," Shimron told Israel's YNet news website, which asked him about the police recommendations to prosecutors and posted an audio clip of his comments.
A spokesman for Thyssenkrupp said in a statement: "Our information comes
so far only from the press, we do not yet have any confirmed information.
"As soon as we know all the facts, we will examine further measures within the framework of legal possibilities."
The other suspects facing possible indictment include retired senior naval officers and former government officials.
Netanyahu has been named as a suspect in three other corruption
investigations. In February, police recommended charging him with
bribery in the first two. Israel's Attorney General is weighing whether
to indict him.