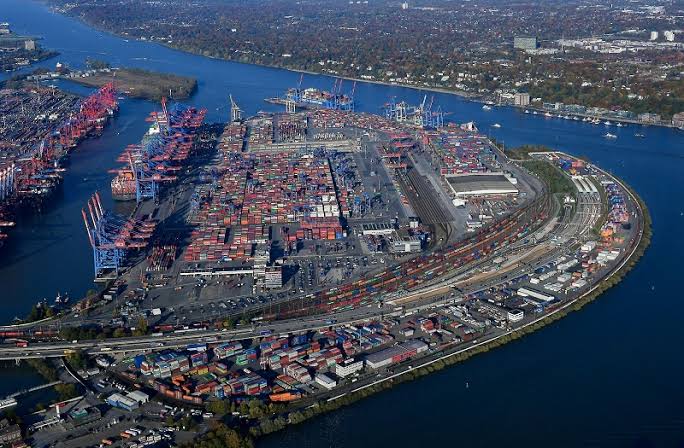 Port of Hamburg is the only major port in the European north range to report a container volume increase during the first half of 2022, handling 4.4 million TEU.
"The first half of 2022 confronted companies in the Port of Hamburg, their workers, also all our logistics partners and port customers, with very special challenges. The war in Ukraine, for instance, led to far-reaching sanctions in foreign trade that affected and will further affect seaborne cargo throughput in the Port of Hamburg. Together with the almost complete cessation of container transport with Russian ports, another consequence of the Russian attack on Ukraine – apart from downturns in general cargo handling – was also a steep reduction in bulk cargo handling," CEO, Port Hamburg
Marketing, Axel Mattern, said.
Mattern pointed out that not only war in Ukraine, but also the repercussions of the global coronavirus pandemic, would continue to cause transport and supply bottlenecks for trade and industry.
During the first six months of the year, 1.4 million TEU were transported on the German port's railway network, a slight drop of 0.2% compared to last year.
"Along with strikes by port workers over several days, extensive construction work in the port area and on the route network were the main causes for the somewhat lower total. With a 52.8 share of the modal split, rail freight transport remains the top carrier for the Port of Hamburg's incoming and departing traffic," Mattern added.
Copyright Ships & Ports Ltd. Permission to use quotations from this article is granted subject to appropriate credit given to www.shipsandports.com.ng as the source.