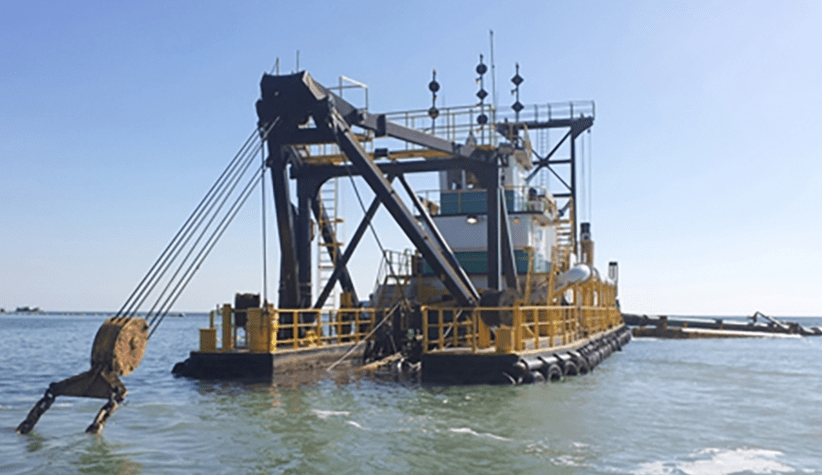 Officials at the Port of Houston have awarded a $95 million contract for the dredging of the Houston Ship Channel, part of a billion-dollar program to expand and deepen the critically important waterway.
The Port Commission of the Port of Houston Authority voted to award the contract to Great Lakes Dredge & Dock Company, LLC to dredge 11.5 miles of the 52-mile channel, widening a major portion of the Galveston Bay reach from 530 to 700 feet. The work includes the construction of a new bird island and oyster mitigation.
Port Houston selected the approach with the most reduction in overall NOx emissions, using more efficient equipment and providing for retrofitting emission-reduction technology.
"It's a big day for Port Houston and a big day for the region," Port Houston Chairman Ric Campo said after the vote.
The Houston Ship Channel improvement project, known as Project 11, has been in the works since 2010 and will widen the channel in Galveston Bay and also deepen upstream segments to 46.5 feet. The waterway is considered one of the most vital in the country as it is home to the nation's largest petrochemical complex.
The Port of Houston supports $801.9 billion in economic impact across the nation and $339 billion in Texas along, representing about 20% of the states total gross domestic product.