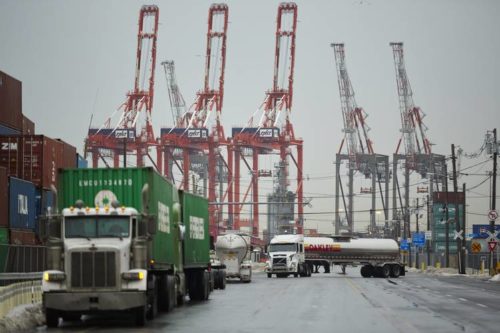 The Port of New York and New Jersey is continuing with good results as it handled an all-time record of 1,800,000 TEU (20-foot equivalent units) during the first quarter of 2019.
According to the port, the result represents a 6.7 percent increase over the same period in 2018.
The port also set a new first-quarter record for cargo handled by rail.
New York New Jersey's first quarter performance comes on the back of a 2018 milestone in which the port handled over 7 million TEU for the first time in its history.
During March 2019, the port handled 585,083 TEUs, the most ever for that month, which represented a 4 percent increase over the previous March record, set in 2018, of 572,572
TEUs. The March 2019 cargo growth was bolstered by a 12-percent increase in export containers over March 2018.
With the volume of cargo handled, the Port of New York and New Jersey said it retained its position as the busiest on the US East Coast.