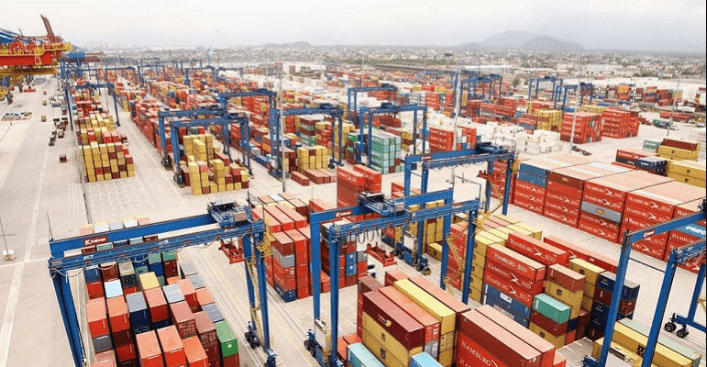 The Brazilian Navy has given the Port of Santos approval to receive vessels of 366m in length or 14,000 TEU, the largest ships calling the East Coast of South America.
Currently, the port receives vessels of up to 34 m in length, with a capacity for around 9,000 TEU, while the new maximum size of vessels arrivals will allow Brazil's largest port to handle 14,000 TEU vessels and improve its capacity.
Santos Port Authority (SPA) worked with the Pilotage of São Paulo and the University of São Paulo (USP) to study the manoeuvrability, hydrodynamic interaction and mooring plans, proving the viability of traffic of these vessels in the navigation channel.
The researchers used mathematical simulations in which the current channel, with a depth of 15m, and a future option, with a depth of 17m, were feasible for ships of up to 15,000 TEU.
Greater container traffic at the Santos port complex is on the horizon with the expected expansions of existing terminals and planning for the destination of two other areas, in Saboó, on the right bank, one for the port terminal and the other for the back port.
The port authority further expects cargo to be concentrated in Santos due to BR do Mar, a project by the Ministry of Infrastructure to encourage cabotage.
Excluding BR do Mar, expected growth is 3.3% annually for containerised cargo, generating an increase from 4.4m TEU at present to 7.9m TEU in 2040, as projected in the port's development and zoning plan (PDZ).
In January, the port handled 374,100 TEU, representing an increase of 11% rise compared to the same period last year.
The Port of Santos began 2021 by registering record volumes in cargo movement in January of this year. According to statistics from the Santos Port Authority (SPA) the total cargo volume was 9.18m tonnes, 10.5% higher than in 2020 and 1.4% higher than the record for the month, recorded in 2018 with 9.05m tonnes