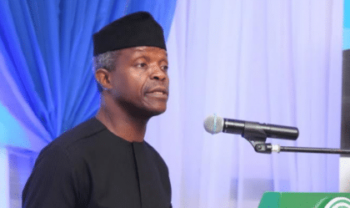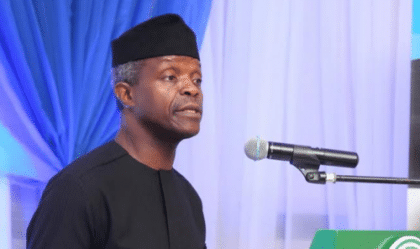 Vice-President, Prof. Yemi Osinbajo says the D-8 countries must begin to make concrete plans for collaboration and partnerships for areas it had marked for cooperation.
Osinbajo gave the charge when he declared open the sixth D-8 Ministerial Meeting on Industrial Cooperation on Tuesday in Abuja.
The areas of collaboration are; finance, banking, rural development, science and technology, humanitarian development, agriculture, energy, environment and health.
Osinbajo reiterated Nigeria's commitment to enlarge the opportunities for trade and investments amongst the D-8 countries and its readiness to continue to support the work of the organisation in the areas of collaboration.
The D-8 Secretary-General, Dr Seyed Mousavi, in an address said trade was the backbone of the D-8 member states' cooperation, adding that it needed to be improved substantially.
He said though the value of the D-8 inter-trade increased from 50 billion dollars in 1997 to around 100 billion dollars in 2015, the revenue remained below the target of the D-8 set at 500 billion dollars.
Mousavi said there was room for improvement to achieve the target set by the founding leaders, stressing that participation of member countries was very important to realise the objective.
He said networking among Small and Medium Enterprises (SMEs) in the D-8 organisation was also very vital to enable them have access to knowledge and expertise.
The D-8, also known as Developing-8, consists of Bangladesh, Egypt, Indonesia, Iran, Malaysia, Nigeria, Pakistan and Turkey.
The D-8 was established in 1997 to primarily promote industrial and other economic activities in the global economy using the same platform to fast-track the position of member countries' activities.
The 3-day meeting is scheduled to end on Thursday.