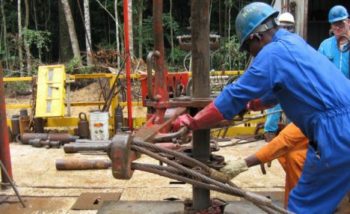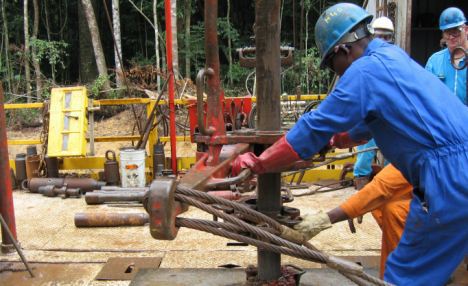 Sudan has held talks with Russian oil firm Lukoil and other companies from the United States and Canada on the development of its oil industry after the lifting of U.S. sanctions, its oil minister said on Tuesday.
Companies are interested in developing natural gas projects in offshore areas in the Red Sea as well as onshore locations, Abdul Rahman Osman told reporters on the sidelines of an energy conference in Abu Dhabi.
"There are many companies that are not committed yet, but they have sent emissaries or they are already negotiating in order to see their potential in coming into Sudan," he said.
"We are talking to Lukoil, the Russians, and others from Europe and also a state oil company in Canada."
The United States lifted long-standing sanctions against Sudan in early October, saying it had made progress fighting terrorism and easing humanitarian distress.
Sudan's oil production fell after South Sudan broke away, taking with it most of the country's crude production. Output is currently 88,000 barrels per day.
Sudanese officials expect a gradual recovery after the end of the 20-year-old U.S. trade embargo, opening the way for reforms and badly needed investment. It also unfreezes assets and lifts financial restrictions that hobbled the economy.
Agency Report