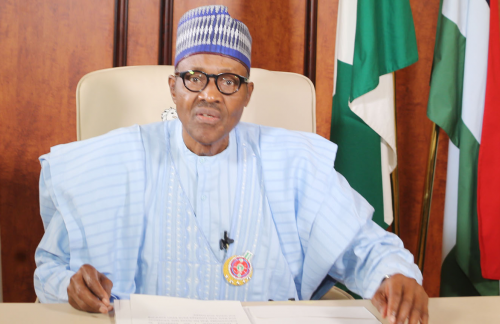 The Presidency has rebuffed a landmark oil industry reform law in its current form, according to two people familiar with the matter.
This is a setback for plans to reinvigorate investment in Nigeria.
The legislation, sent back to the National Assembly by the presidency, is the section of the Petroleum Industry Bill (PIB) that deals with the management of the Nigerian National Petroleum Corporation (NNPC), according to the sources.
Part of the presidency's disagreement with lawmakers is the fact that the bill would reduce the power of the president and oil minister to oversee and award lucrative oil licences and contracts, a source said.
President Muhammadu Buhari is also Nigeria's oil minister.
A presidency aide on legislative affairs, Ita Enang, declined to comment, saying there would be a statement later.
The chairman of Senate committee on upstream petroleum was not immediately available for comment.
The bill would create four new entities whose powers would include the ability to conduct bid rounds, award exploration licences and make recommendations to the oil minister on upstream licences.
The passage of the governance bill by both houses of parliament in January was met with fanfare. It was the first time the Senate and House of Representatives had approved the same version of the bill.
But it still needed the president's signature to become law. Senate President, Bukola Saraki, told Reuters in May that it had been transferred to the presidency, but a person familiar with the matter said it was not sent until July, when parliament had intended to have all the PIB sections passed.
Parliament has so far only passed the governance section of the bill, after it was broken down into sections to try and accelerate its passage.
When Buhari came into power in 2015, passage of the PIB was seen as "critical for the revival of investments into the sector," according to a presidential report from the time and seen by Reuters.
Then, the administration's plan was to pass the PIB within 100 days of taking power, according to the report, which noted that "uncertainties over the fiscal terms from an unapproved PIB" were a key issue in Nigeria's oil sector.
Agency Report