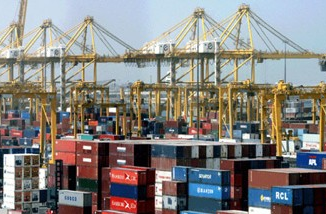 By Bolaji Akinola
We've been here before. We've gone through this motion over and over again – it is motion without progress; activity devoid of productivity. The maritime industry has been running on the same spot without any pretence of progress in almost twenty years.
In 1999 when I joined the industry, the complaint by Customs at Seme Border was threefold – lack of office space, lack of accommodation for Customs officers and lack of space for truck examination. The Customs Area Comptroller at the time argued that his men would do wonders once the three key facilities were provided. Here we are almost two decades later, the issues remain – still no office space, no accommodation for Customs officers and no truck examination bay.
No less a shame is our clearing process at the port. Every successive Transport Minister, Finance Minister, Customs Comptroller-General and Nigerian Ports Authority Managing Director come in and start all over as if the industry did not exist before their tenure. While they're setting up committees to study the problems all over, their tenures run out without any significant achievement.
When Dr. Kema Chikwe was appointed as President Olusegun Obasanjo's first Transport Minister in 1999, she came to the port determined to address the problem of cargo clearance. Committees were set up, pronouncements were made, threats were issued and ultimatum handed out. She set up several committees to search and probe but by the time the committees' reports were ready, her tenure was over. Wisdom would have dictated that Chief Ojo Madueke would start where Kema Chikwe stopped but not so. He set up his own committees to investigate the problems all over again. Abiye Sekibo did not fare any better. Dr. Ngozi Okonjo-Iweala, as President Goodluck Jonathan's Finance Minister also took more than a passing interest in port operation. She issued her own version of executive order in 2011 sacking several government agencies from the port and ordering the Nigeria Customs Service to refine its processes. She also set up several committees. Customs, NPA, Finance Ministry, Transport Ministry and the Presidency all had various committees to address challenges in the cargo clearance process. Series of recommendations were made with the reports gathering dusts on several government shelves.
I was therefore a taken aback when I read that the present NPA management had also set up a committee to address cargo clearing challenges at the port. With all due respect, I think that exercise is a waste of time and resources. Sorry to burst your bubble but the committee's report will end up like every other report. The sheer number of people and composition of that committee makes it a failure from the onset. And in all fairness, we don't need any committee to make our clearing system efficient. The problems are well known. Customs should deploy IT in doing its job. Manual process and the preponderance of human contact should end. Scanners should be deployed in large numbers at the port to scan containers. Importers and clearing agents should no longer have business coming to the port. They should perform their processing and payments online in their offices. Studies have shown that with efficient IT and scanners, not more than five per cent of imported boxes will require physical examination. It is the owners or agents of those five per cent boxes that should be required to be at the port to witness the physical examination at an appointed time.
Recommendations of the present 27-member NPA committee are not novel. If someone borders to check, they've been there since 1999. Recommendation to trim the number of government officials from NIMASA, Port Health, Immigration and others, who board ships, has been made since 1999. The recommendation that government agencies operating at the port should develop electronic database of their operations as a means of checking touting and other illegal activities has been there since 1999. All those recommendations made by this new committee have been there all along.
Besides, some issues are so glaring they don't need any committee to address. They only require government's attention and action. Deployment of IT and scanners aside, cargo clearance at the port will continue to be hampered by poor roads leading into the port – everyone knows that, so government simply needs to fix the roads.
The point I'm trying to make is that every new person in the saddle cannot keep setting up committees to study the problems all over. If government is a continuum as has been serially philosophised, heads of government ministries and agencies should be courageous enough to implement existing recommendations rather than try to reinvent the wheel.
Copyright Ships & Ports Ltd. Permission to use quotations from this article is granted subject to appropriate credit given to www.shipsandports.com.ng as the source.