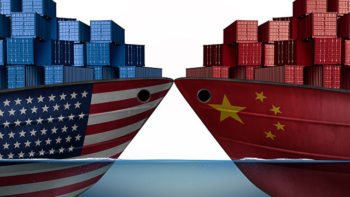 China's Commerce Ministry on Friday said that Beijing's new set of proposed import tariffs on $60 billion worth of U.S. goods are rational and restrained.
The ministry warned that it reserves the right of further countermeasures in the intensifying trade war.
The commerce ministry, in a statement, said timing of the implementation of the new tariffs on U.S. goods will depend on the actions of the United States.
Washington ratcheted up pressure for trade concessions from Beijing this week by proposing a higher 25 percent tariff on $200 billion worth of Chinese imports.
Agency Report