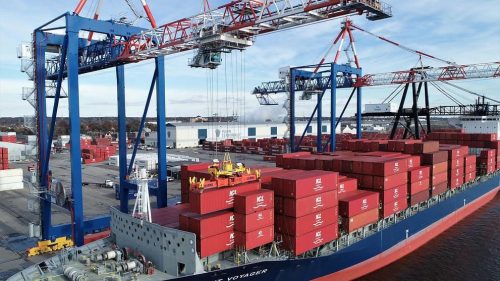 ,
Singapore-based port operator PSA International has completed the acquisition of Penn Terminals from Macquarie Infrastructure Partners, following formal approval by the relevant regulatory authorities.
Located on the Delaware River, United States, Penn is one of the best equipped, privately owned multipurpose marine terminals on the Eastern Coast of the U.S., according to PSA.
"This acquisition represents PSA's very first foray into the U.S. We are delighted to embrace Penn as the newest member of the global PSA family and to be able to participate in its continued growth and expansion," Tan Chong Meng, Group CEO, PSA International, said.
Penn has recently undergone a significant capacity upgrade with the addition of two new post-panamax Ship-to-Shore (STS) cranes in late 2018; bringing its total STS count to four.
The terminal is also a key component of the perishable cargo handling infrastructure of the Delaware River with approximately 2,850,000 cubic feet (80,400 cubic meters) of on-dock reefer warehouse space.
In North America, PSA also operates Ashcroft Terminal, British Columbia's largest inland port facility and Halterm Container Terminal, the only facility in Eastern Canada that can serve mega container vessels.