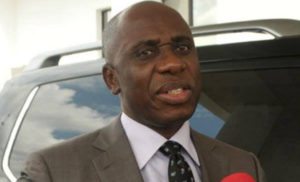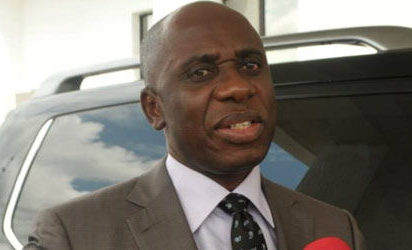 The Minister of Transportation, Rotimi Amaechi, on Tuesday has Federal Government may increase the transport fares of the rail services on the Abuja-Kaduna route following the inauguration of 10 new luxurious coaches.
Ameachi made this known while answering questions from State House correspondents after a closed door meeting with President Muhammadu Buhari in the Presidential Villa, Abuja.
He said commuters have agreed that the cost of transportation to Kaduna via the rail service is a bit too cheap.
Ameachi who said he discussed the inauguration of the 10 new coaches and two locomotives with the President, revealed that the new coaches would be inaugurated on Thursday.
"The president is pleased with the arrangement because basically we will then be able to discharge the passengers pressure that we have had; that is why you have ticket racketeering.
"When demand outstrips supply then you see all sorts of attempts to cheat the passengers.
"There are two things I know the President likes. I have mentioned one, the second one, is after commissioning even the passengers agree that the cost of transportation to Kaduna via the railway is a bit too cheap.
"So there will be a need to increase the price and then there will be more comfort.
"More comfort in the sense that when you have excess seats multiplied by the number of passengers that will come, then anybody that wants to racketeer will have to eat the tickets himself,'' he added.
The Minister stated that the new coaches, when inaugurated, would bring the total number of coaches to 14 on the Kaduna-Abuja route.
According to him, one of the locomotives will be dedicated to direct trip from Kaduna to Abuja non-stop (that should be doing 1hr:15 or 1hr:20 minutes non-stop). He said this would enable those "living in Kaduna and working in Abuja to actually come to work on time. If you leave at 6.00a.m by 7:15a.m, 7:20a.m you should be in Abuja.''