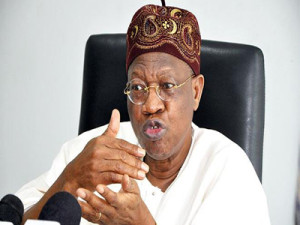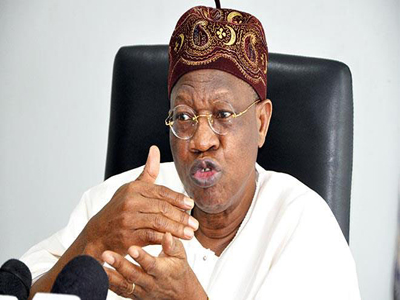 Minister of Information and Culture, Lai Mohammed, has  urged well-meaning Nigerians not to listen to pessimists who he accused of downplaying the significance of exiting recession and classifying it as mere statistics.
The minister gave the assurance on Friday in Abuja when he received Broadcast Media Editors in his office.
He said people should not be worried about why getting out of recession had not led to an immediate reduction in food prices.
The minister explained that "an economy that is just coming out of recession is like a man who is just recovering from an illness.
"It takes a little time for him to start doing the 'big' things he used to do prior to falling sick. He has to fully recover."
He said the present administration would sustain and build on what it did to get the economy out of recession through sustained policy interventions in various sectors.
Specifically, he said the government would continue to stimulate local production of staples, using initiatives like the Anchor Borrowers Programme and the Presidential Initiative on Fertiliser.
Mohammed also disclosed that the government would continue the efforts to ensure that inflation rate is further brought down.
Earlier, the leader of the delegation, Tijjani Yunusa, had pledged the partnership of the group with the Federal Government in its effort to develop the country.