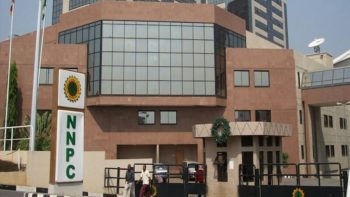 The Nigerian National Petroleum Corporation (NNPC) has said that refinery overhaul projects will begin as soon as the second quarter, this year.
NNPC's Chief Operating Officer of Refineries and Petrochemicals, Anibor Kragha, made this known on Tuesday.
The state oil firm is in the final stages of talks with consortiums including top traders, energy majors and oil services companies to revamp its long-neglected oil refineries in an effort to reduce its reliance on imported fuel.
"We believe that by the second quarter of this year, we will start the ball rolling on the refurbishment and rehabilitation exercise. This will run to the end of next year.
"We are working with consortia right now; negotiating terms, trying to finalise the time sheets so that we can access the money, through the end of 2019 when we believe we will have the minimum 90 percent capacity utilization in place," Kragha told delegates at the African Refiners Association Conference in Cape Town.
NNPC has three oil refineries with a total capacity of 445,000 barrels per day (bpd), but they struggle to run anywhere near that level due to years of neglect.
According to NNPC reports, the highest capacity utilization last year was just under 37 percent, and it fell as low as 5.92 percent in November.
The Federal Government plans to give the refineries until 2021 to meet lower sulphur fuel requirements that will start phasing this year for imports.
Agency Report