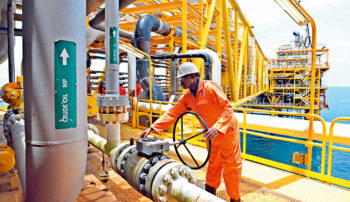 The Ijaw Professionals Association (IPA) has called on affected oil companies in Nigeria to commence without further delay the process of relocating their operational headquarters to the Niger Delta in compliance with the Federal Government's directive.
Vice President Yemi Osinbajo gave the order on March 2 during a town hall meeting in Uyo, Akwa Ibom State.
The IPA in a press statement by Elaye Otrofanowei, president of the Lagos chapter, and his homeland chapter counterpart, Iniruo Wills, said the presidential directive answers one of the cardinal demands of petroleum host communities over the last 50 years.
"For the oil producing and heavily oil-polluted communities and states in the Niger Delta, this might be the most authentic evidence of the Nigerian-local content policy that was recently enacted into law but is yet to be of much practical value to our peoples' lives and local economies in the region.
Hopefully, it would also mark a departure from the mutually counter-productive tactics of seeking to suppress agitation and its regrettable ramifications by military might," IPA stated.
The professional group said although the directive, even upon complete implementation, will not be the full and final solution to the Niger Delta question, it will be of tremendous benefit to Nigeria and to the region by the significant impact it will have on the region in terms of social development and economic empowerment, restoration of the crucial peaceful atmosphere for smooth oil and gas operations and the consequent sustainability of the substantial national revenues flowing from the region and its coastal treasures.
"The speed and commitment with which the directive will be implemented and facilitated by all stakeholder segments are therefore matters of critical national importance and urgency.
The momentum must not only be maintained but maximized as well." IPA noted that the directive should also extend to the Nigerian National Petroleum Corporation, its various subsidiaries and the relevant regulatory/monitoring and capacity building agencies such as the Department of Petroleum Resources, the Petroleum Technology Development Fund and the National Oil Spill Detection and Response Agency, saying they have all "curiously remained at a dysfunctional distance far from the geographical centres of their operations and mandates."
"We trust that the industry operators, especially but not restricted to the multinational oil companies, will cooperate fully and swiftly on this declared thrust of the government," it said.
The group commended President Muhammadu Buhari and the Federal Government, saying the directive for oil producing companies to relocate to their operational areas was "bold, progressive and purposeful."
Copyright Ships & Ports Ltd. Permission to use quotations from this article is granted subject to appropriate credit given to www.shipsandports.com.ng as the source.